Sometimes even shopping a farmers' market can't deliver vegetables, fruits and herbs into a restaurant kitchen fresh enough to satisfy a fussy chef. One solution: Chefs plant their own edible gardens where they can harvest produce just hours (rather than days) before it reaches the dining room.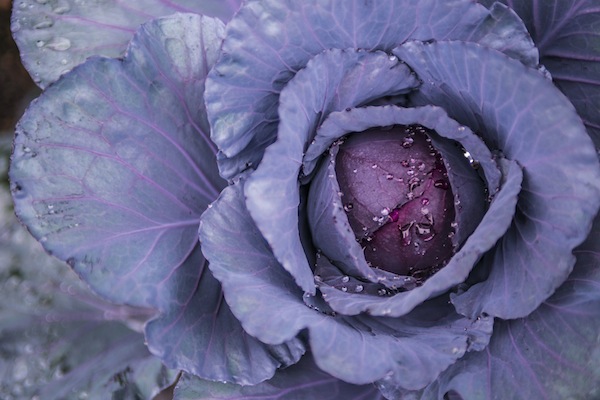 While it is more costly and time-consuming to grow their own food, especially for a small-scale operation, these folks believe in the added value of garden-to-table. Here is a closer look at six Houston-area restaurants and their edible gardens.
HAVEN 2502 Algerian Way, 713-581-6101, havenhouston.com
Haven opened its doors in 2009, and a year later chef Randy Evans's seasonal kitchen was using produce from the restaurant's own gardens. Haven has multiple beds spread across the property including a bed dedicated solely to mint (see our Mint Julep video demo), a 10-tree citrus orchard and even a beehive for honey. Some items such as the herbs are used daily; some are used only when ready to harvest, such as carrots, radishes, greens or cauliflower.
The produce finds its place in the menu specials and the tasting menus for both Cove and Haven's kitchen table. Evans is even open to special requests. "I had a customer ask for Swiss chard, which I did not have on the menu but did have growing in the garden. The lady was pretty excited to see me walking through the dining room with her dinner."
Time and cost are Evans' biggest challenges, noting that it is significantly more expensive to raise produce on his own. "Farming is about commodity of scale, and our scale is fairly small. This is more of an intellectual endeavor."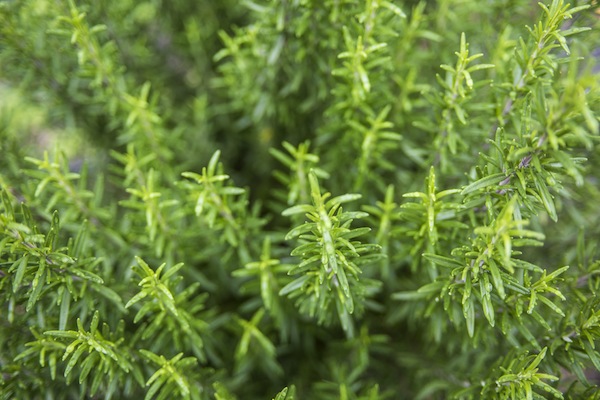 COLTIVARE 3320 White Oak, 713-637-4095, coltivarehouston.com
When Coltivare owners Morgan Weber and Ryan Pera saw the empty lot on White Oak just a couple blocks east of their Revival Market, they looked at each other and simultaneously said, "Garden."
Coltivare's 3,000-square-foot garden was designed by Scott Snodgrass of Edible Resources and boasts some unique features, such as raised beds that, when covered with tempered glass in the evening, also serve as cocktail tables. The garden also has a beautiful wall of herbs growing on the side of a Jenga-like wooden structure. Coltivare's seasonal menu – the restaurant just opened in January – will be ever evolving based on the garden's harvest, whether it is substituting one item in a certain dish or removing an entire dish completely.
Pera and Weber admit that there are added expenses to having an onsite edible garden, from hiring a staff gardener to growing organically to significant one-time expenses such as tools and construction. But they are in agreement that "the garden is integral to the restaurant." Pera explains, "I think to bring food as close to us as we can and control it as much as we can will ultimately enable better food."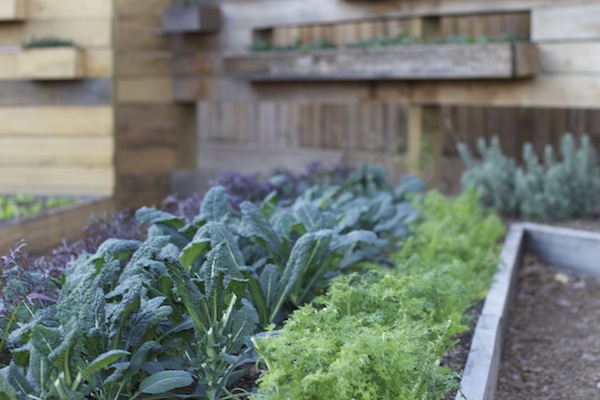 Read about all six edible gardens in the April-May 2014 issue of My Table magazine, now on newsstands or available digitally April 1.
–Photo 1 & 2 by Kevin McGowan
–Photo 3 by Becca Wright