Antone's Famous Po' Boys is expanding. New dishes have been added to the restaurant's line-up, and a second grab-and-go kiosk has opened in the downtown tunnel system, this one directly under Two Shell Plaza.
At the new kiosk – the first one opened in Greenway Plaza in July of last year – downtown workers can make a pitstop for a traditional Antone's po' boy, weekly special sandwiches, salads and desserts, including pralines from Eat My Pralines. The kiosk menus have also expanded to include sides, such as potato salad, coleslaw and deviled eggs. Both kiosks are open Monday through Friday 10 am to 3 pm.
And it's not just deli-style po' boys over at Antone's two stand-alone locations at 4520 San Felipe and 2724 West TC Jester. We were invited in recently to taste a few new items developed by Legacy Restaurants' executive chef Alex Padilla (you know his name from The Original Ninfa's on Navigation). These include:
Beef Brisket ($9.25) – slow-roasted beef, lettuce, tomato, Cajun mayo, served on po' boy bread
Cubano ($8.95, photo below) – house-roasted pork loin, ham, Swiss cheese, spicy mustard, pesto, dill pickles. This was a favorite of the tasting. Padilla packs in plenty of pork and ham and smears the bread with zesty pesto for an extra kick.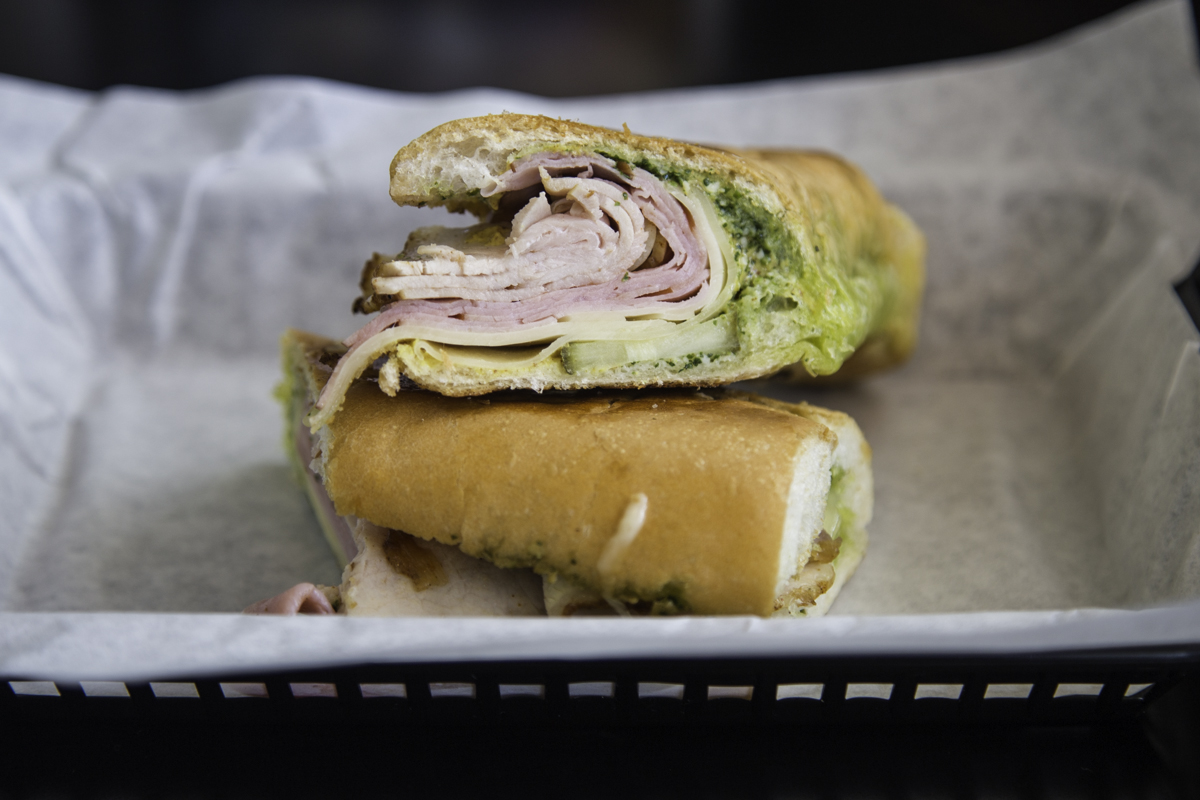 Vegetarian Gumbo ($5.45 cup/$7.45 bowl) – dark roux with green and red peppers, onions, tomatoes, celery, okra. We were told some customers had asked for vegetarian options.
Caesar Salad ($8.45) served with grilled chicken
Pulled Pork Sandwich ($8.95, photo below) – house-roasted pulled pork on a soft bun, coleslaw, pickles, pickled jalapeños. This is one gets messy, as most barbecue sandwiches do. The side of sweet-tangy barbecue sauce is appreciated.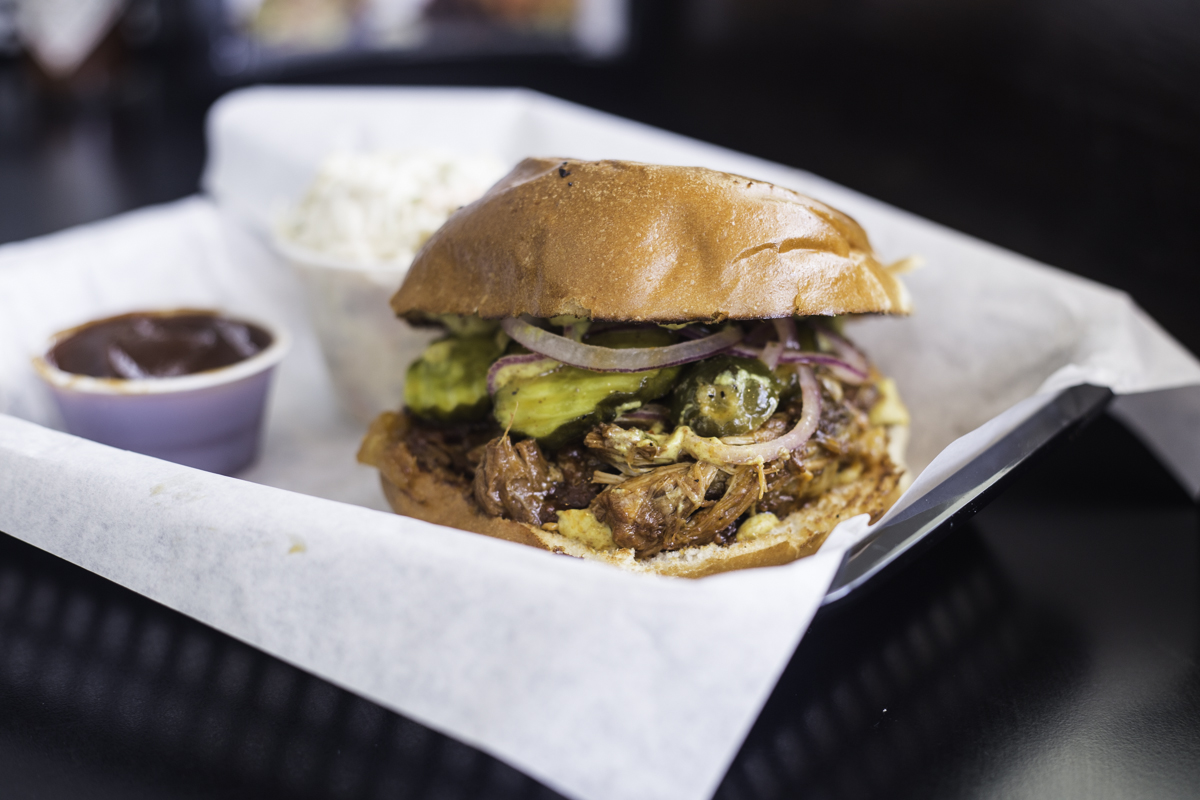 Roast Beef & Swiss ($9.95) – house-roasted beef, Swiss cheese, lettuce, tomato, horseradish, mayo, onions, served on ciabatta. Also a stand-out of our tasting, thanks to the tender beef and jolt from the horseradish. You might also notice Antone's sandwiches now feature sliced Kumato tomatoes. (So long cherry tomatoes that would pop out as you took a bite.)
Fried Chicken Po' Boy ($8.95) – with hush puppies and French fries, served on po' boy bread
By the end of this year, there will be two new Antone's stand-alone restaurants – one in downtown (they are currently in lease negotiations) and one in West Houston at The Shops at Ten Oaks.
---
Antone's Famous Po' Boys, 4520 San Felipe at Loop 610, 713-623-4464, antoneshouston.com, and other location
Hours: Mon. to Sat. 10 am-7 pm, Sun. 11 am-5 pm