Whether you swear by their aphrodisiac qualities or not, oysters – especially the sweet, plump Gulf variety – are sexy little things. And these delicacies require delicate hands to prepare. A few days ago we stopped into State of Grace, which had had 1,600 oysters delivered fresh that morning, and asked chef Bobby Matos to shuck us a few of those mineral-packed morsels.
Shucking is not difficult, but it does take practice. If you're serious about shucking oysters at home, you'll want to invest in a proper oyster knife and, if you're new at it, an oyster-shucking glove. Matos shucks sans glove and instead places the oyster between the folds of a towel.
To open, place the oyster cup-side down (flat-side up) and use the knife's tip to pop open the oyster shell at the hinge. Gently slide the knife along the top shell's edge to cut the adductor muscle and release the shell. Don't apply too much pressure with your hand or the knife – you don't want to accidentally pop the oyster's belly if the knife slips too deep. Once opened, slide the knife between the oyster and the bottom shell to release the oyster. Try to not spill any of the oyster's natural liquor – you'll want to slurp that down, too.
Need a visual? Scroll to the bottom to watch Matos shuck a few Gulf oysters.
At State of Grace, oysters are served with a few accoutrements: classic mignonette (recipe below), a spicy Thai mignonette (recipe below), cocktail sauce, fresh horseradish, lemon wedges and, if you ask, hot sauce. We also suggest an order of their house-made crackers.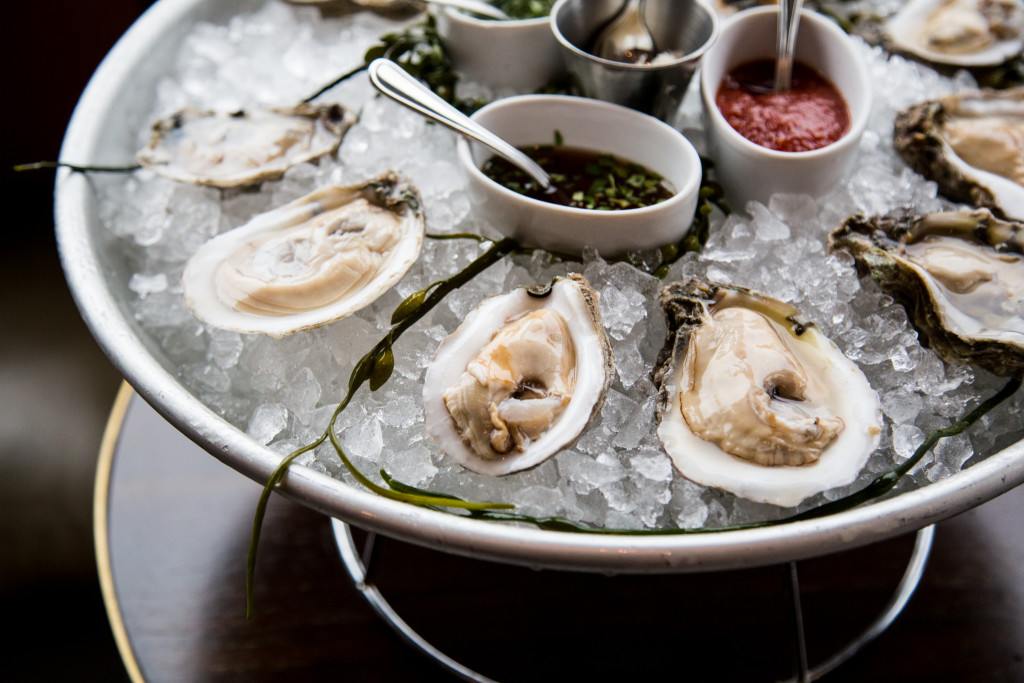 MIGNONETTE 
Courtesy of chef Bobby Matos, State of Grace 
1/3 cup shallots (85 grams), finely diced and sautéed in butter
1 cup red wine vinegar (225 grams)
1 3/4 tsp. crushed black pepper (9 grams)
2 tsp. salt (10 grams)
parsley, chopped (to taste)
chives, chopped (to taste)
METHOD: Add first 4 ingredients in bowl and mix together. Add herbs to sauce when ready to serve. Yields about 1 1/2 cups.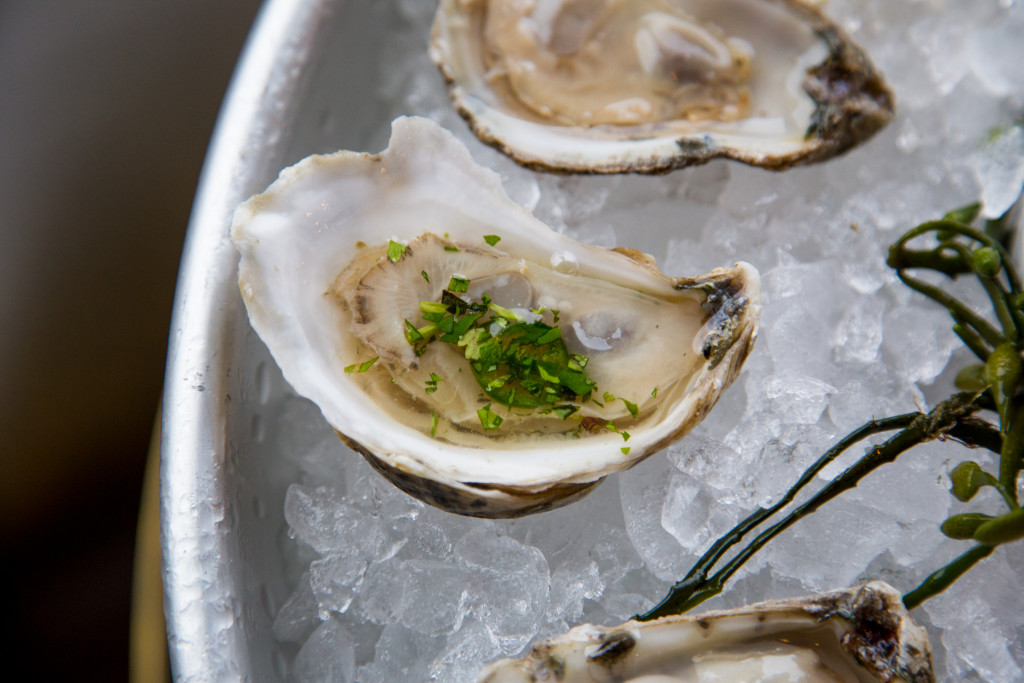 THAI MIGNONETTE
Courtesy of chef Bobby Matos, State of Grace

1/3 cup and 1 Tbsp. palm sugar (100 grams)
1 1/2 cups water (390 grams)
1 1/2 cups rice vinegar (357 grams)
1 cup fish sauce (238 grams)
3 garlic cloves, smashed (14 grams)
2 Thai chiles, sliced
1-inch chunk of ginger, sliced (25 grams)
2 stalks of lemongrass, smashed (120 grams)
Thai basil (to taste)
mint (to taste)
cilantro (to taste)
METHOD: Combine first 8 ingredients in a pot and bring to a boil. Let simmer for 2 minutes and then strain. Add Thai basil, mint and cilantro before serving. Yields about 4 cups.