Are you a fan of rye whiskey? So is Sarah Troxell, barchef at Nobie's.
A few weeks ago My Table magazine asked Troxell if she would come up with a light and refreshing whiskey-based cocktail, since cocktail enthusiasts will soon be spread out on patios, along with the rest of Houston, enjoying longer and warmer evenings.
This recipe utilizes one of Troxell's shrubs, – blood orange, to be exact – which, we learn, isn't hard to make yourself. Pikesville Rye, Troxell's choice for the spirit component, is aged six years in a charred barrel, and is "a little hot, but comes through in cocktails," she says, "I love bourbon too, and ryes with super high content in their mash [bill], over 81%." So if you're a bourbon fan, you can substitute your favorite product in this recipe.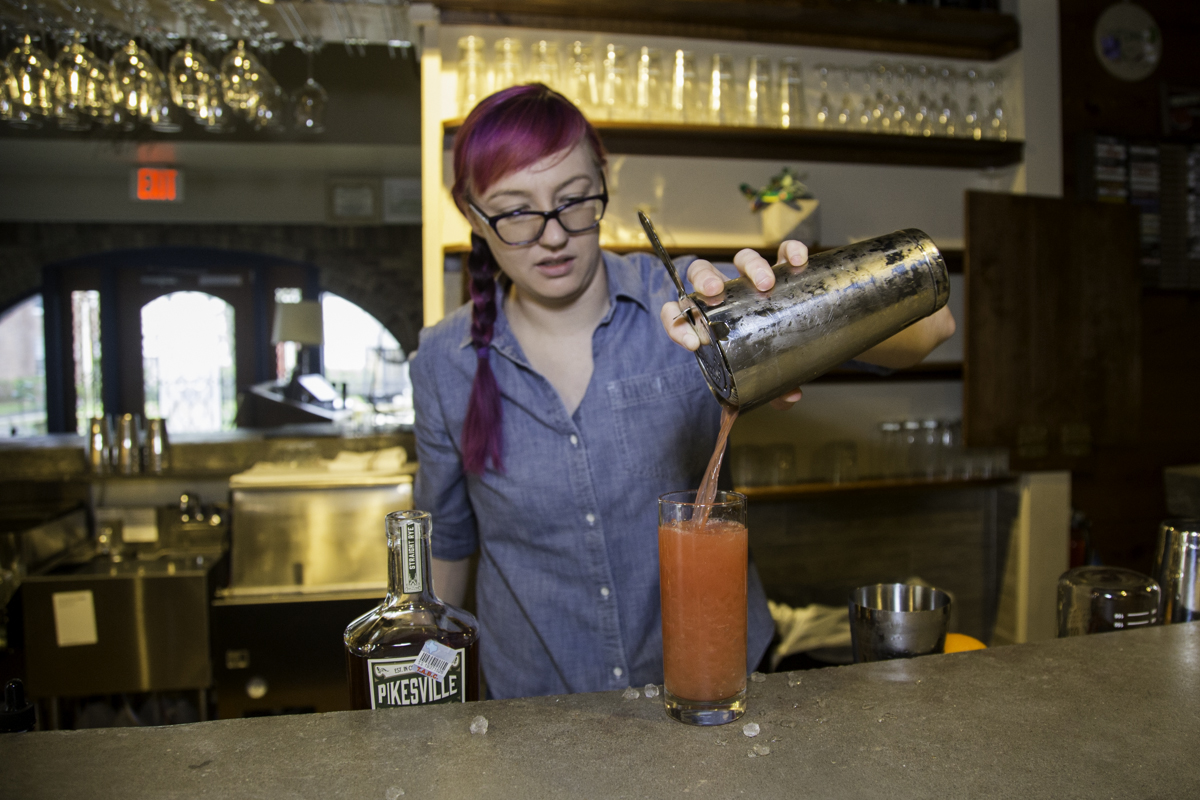 The Barrel Man's Daughter

   Sarah Troxell, Nobie's
1.5 oz. Pikesville Rye Whiskey (or rye product of your choice)
1 oz. blood orange shrub*
half of a lime, juiced
Angostura bitters
splash of Topo Chico
crushed ice
METHOD: In a shaker, combine the whiskey, shrub and juice from half of a lime. Fill a collins glass 3/4 with crushed ice, pour whiskey mix over ice. Add Topo Chico to glass, but don't fill it all the way, allowing room for more crushed ice. Pack on another layer of crushed ice, then add six or seven dashes of Angostura bitters to the top layer of ice. Garnish with orange curl or wedge.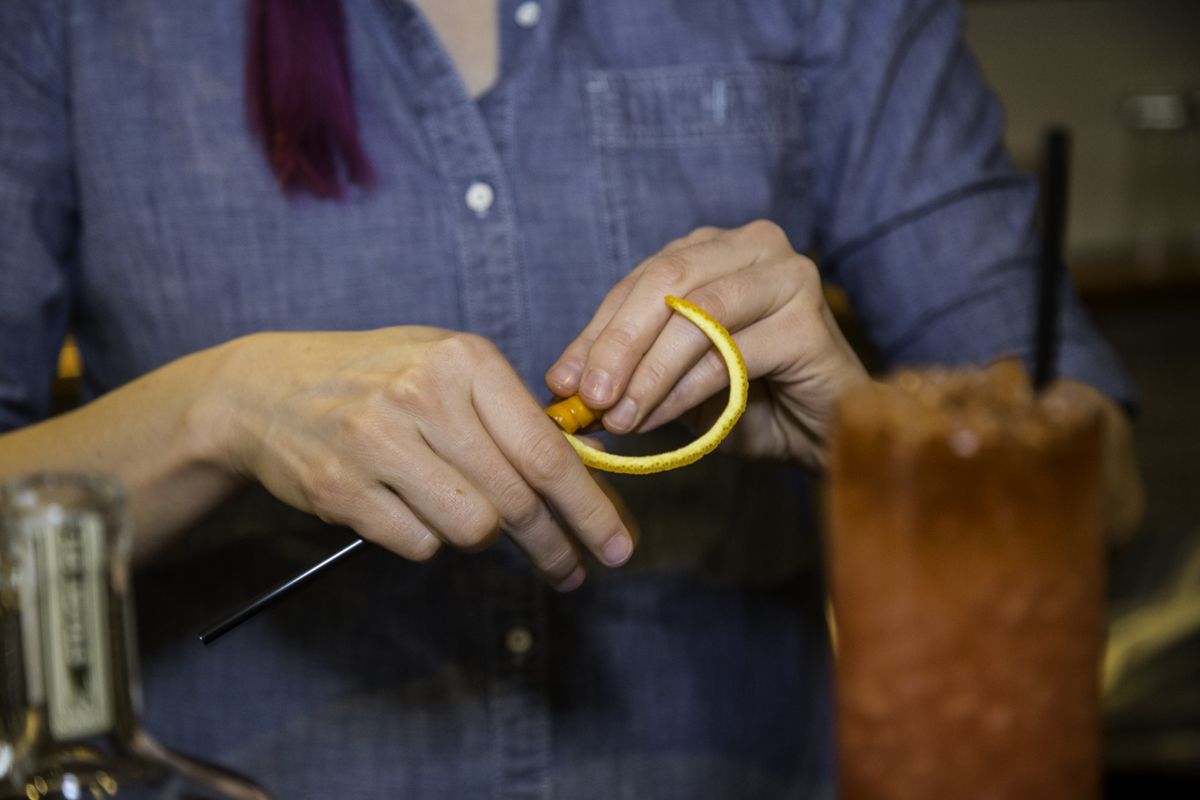 *Troxell makes a lot of shrubs. (She's the Sarah of Sarah's Shrubs.) Making your own isn't hard, she says. For this particular batch, she peeled four blood oranges, as they were in season when she was working on this syrup, and soaked the peels in sugar for a few days, in order to extract the oils from the peels. She then added the naked fruit to the mix, and then vinegar. The whole process took about a week. She prefers to use Bragg's organic apple cider vinegar when making shrubs, and you could lean on this method in order to make your own. No blood oranges available? "Try regular oranges or tangerines," says Troxell. The orange shrub added acid and a soft sweetness to the cocktail without covering up the rye flavors.
Don't want to make it yourself? The team at Nobie's will make it for you. All cocktails are $10, all the time.
---
Nobie's, 2048 Colquitt just east of S. Shepherd,  346-319-5919, nobieshtx.com
Hours: Closed Mon.; Tues. to Wed. 5 to 11 pm; Thurs. to Sat.  5 pm to midnight
(No reservations)