If you read our most recent post, you know we're hosting an online auction for the Houston Food Bank.
Our goal was to raise $5000 for the Houston Food Bank; we have now surpassed our goal and the bidding continues through Thursday (block 1) and Friday (block 2).
What does a $5000 donation do for the Houston Food Bank? $5000 can provide 15,000 meals for folks affected by Hurrican Harvey throughout Southeast Texas. This past Sunday, we volunteered with a few friends at the Houston Food Bank (shown above) and packed up both individual and family meal boxes that contained healthful proteins, bottled water and electrolytes, fruit and veggies, plus individually packaged snacks such as granola bars, dried fruit and crackers for shelters housing people who can't go home yet. While these shelters serve three meals a day (often through the Houston Food Bank) there is sometimes a need for additional nutrition so that shelter residents are eating enough and that children who go back to school this week have after-school snacks when they return to the shelter. When folks are eating well, they have a greater chance at emotionally healing as well as keeping themselves in good health. 
However, while the online auction is poppin' and our participating bidders are just the gosh darn best, we feel some items are overlooked or have been underrated. We get it – there so many killer items to bid on! There is a lot to take in. We're going to highlight the few we think could use a little additional love over the next few days.
First on our list: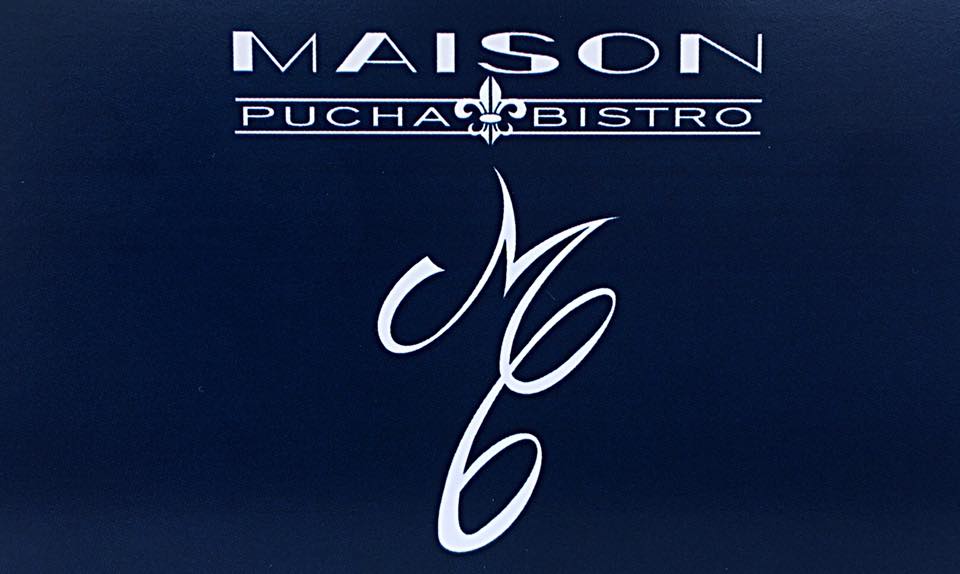 Maison Pucha Bistro was just announced last month: Manuel Pucha (who was chef at Bistro Moderne under Philippe Schmit as well as at Philippe, then carried on as chef at Table on Post Oak and La Table) is working with his two brothers, Cristian and Victor Pucha, on a French concept expected to open this fall at 1001 Studewood. (This location was home to Stella Sola during its heyday and sat empty for some time after a few deals with restaurateurs fell through. Black & White, a Mediterranean wine bar, recently opened and then closed within a year.) Shepard Ross (Pax Americana) is serving as the consultant to Maison Pucha Bistro, while professionally trained pastry chef Victor will run the restaurant's dessert program and Cristian will lead the bar program and wine list.
Manuel Pucha and Shepard Ross have donated an amazing experience to the highest bidder: an 8-course dinner for 10 people in the private wine room of Maison Pucha with all wine pairings, valued at $3200. If you're planning a holiday party for your immediate family this winter, jump on this item right now. The opening bid is just $500.  Bidding on this item closes this Friday, September 15, at 4 pm CST. To Shepard Ross and the Pucha brothers, we can't wait until Maison Pucha opens and we sure do appreciate your generous hearts!