This article originally appeared in the December-January 2016/17 issue of My Table magazine, #136 following the Houston-area floods of 2015 and 2016. The commentary included regarding flooding and its effects on oyster farming in the Gulf explains how an imbalance of freshwater flowing through the Gulf greatly jeopardizes the local oyster fishing industry.
---
Is it just a pile of shells? Several months ago, My Table staffers were invited to join State of Grace chef Bobby Matos and his wife, Jessica, to see what a day in the life of the oyster industry is like. Our hosts, Raz and Gelim Halili of Prestige Oysters, also invited seafood legend Jim Gossen to join in. Knowing that what seems like an infinite amount of oysters come out of Galveston – millions – between November 1 and April 30, I was interested in learning more about the shellfish that so many Houston restaurants display in abundance, an offering to diners who can't get enough of the legendary aphrodisiac.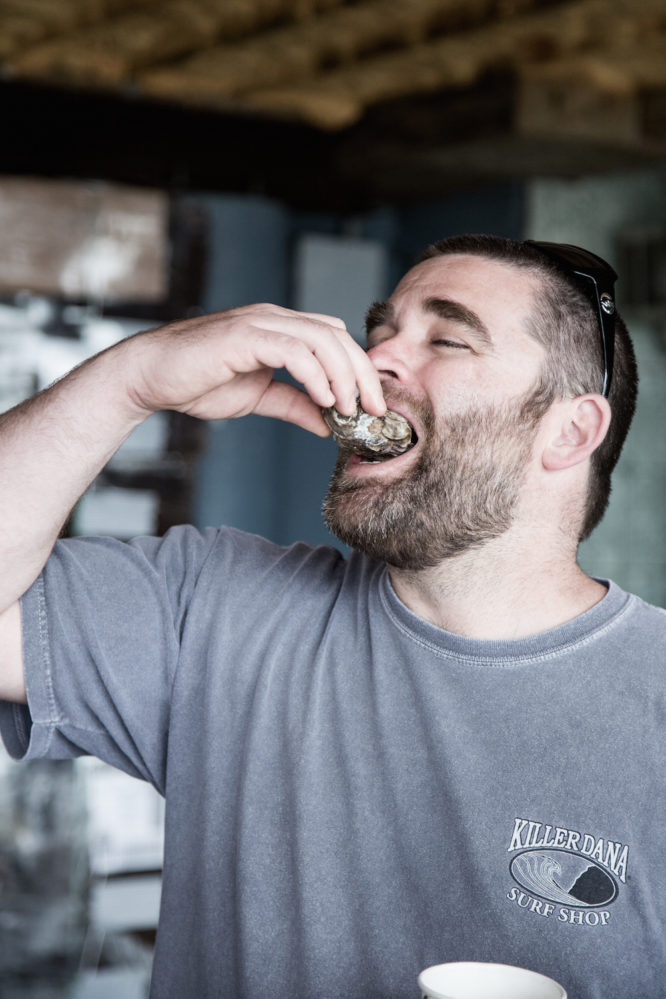 While the fishermen and oyster shuckers who work for Prestige Oysters get to work three hours before the sun rises, we gathered at 11 am, and were able to tour the facility, walk in the biggest refrigerator I've ever seen, understand the purpose behind supporting Galveston's oyster beds and watched oysters go through a conveyor system of rock removal, shell cleaning, bagging and even shucking. Raz explained that while the majority of the oysters are caught by Prestige Oysters' fishermen, the oysters that shucked on site for restaurants who prefer them out of the shell are done so by women. Many of them work from 3 AM to 8 AM, ensuring that all oysters pass through the extreme power washing process, in order to surpass the standards required by the government to eliminate any chance of illness. When their shift is over, most of them go to their next job. This not easy work.
We moved through the facilities, impressed by their size, cleanliness and power of production. The industrial aspects of harvesting oysters are mammoth at Prestige Oysters, but what was most thrilling was a speed-boat ride to a flatbed oyster boat, circling a few miles offshore, near Red Fish island.
As we awkwardly jumped from a powerful fiberglass vessel that costs more than many inner-loop homes onto the oyster fishing boat, we watched as industry veterans pulled oysters out of the water and opened them with a knife, right there on the water. Slurp! Some of the oysters, estimated to be 5 years old, were in shells bigger than my hand. Most were closer to 3 years old, dwarfing upper east coast oysters with their gnarly grey outsides and purple-and-white interiors.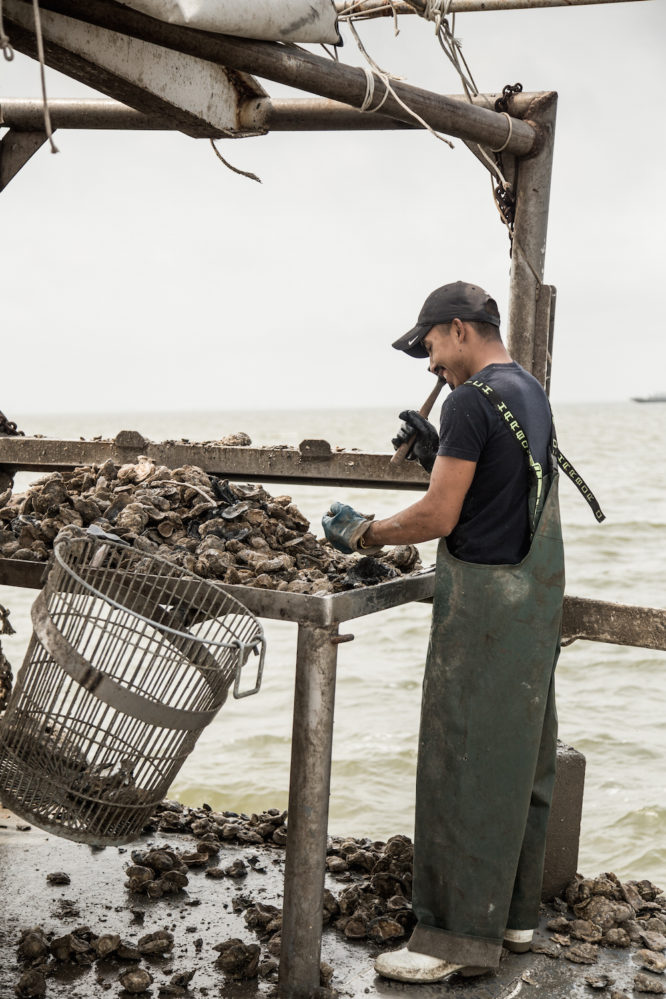 Being able to witness every aspect of gulf oyster harvesting created an appreciation for the simple platter of oysters brought to the table at many Houston restaurants. The last decade has been devastating for the oyster community in the Gulf.
Why Gulf Oysters? They're local.
While Galveston is the source to about 30% of oysters harvested in the Gulf, it also lost half of its oyster reefs during hurricane Ike. Following Ike was seven years of drought, which greatly upset oyster growth and cut short harvesting season, and then two years of major flooding this year (2016) and last year (2015). While a healthy oyster environment needs elements from freshwater to feed into it, too much freshwater, such as what runs off during heavy flooding, upsets the balance of the oyster environment. In 2010, the BP oil spill tanked Gulf seafood sales altogether. Later when it was proven that Gulf seafood was again safe to eat, 2015 consumers still didn't show confidence in eating Gulf oysters and crabs.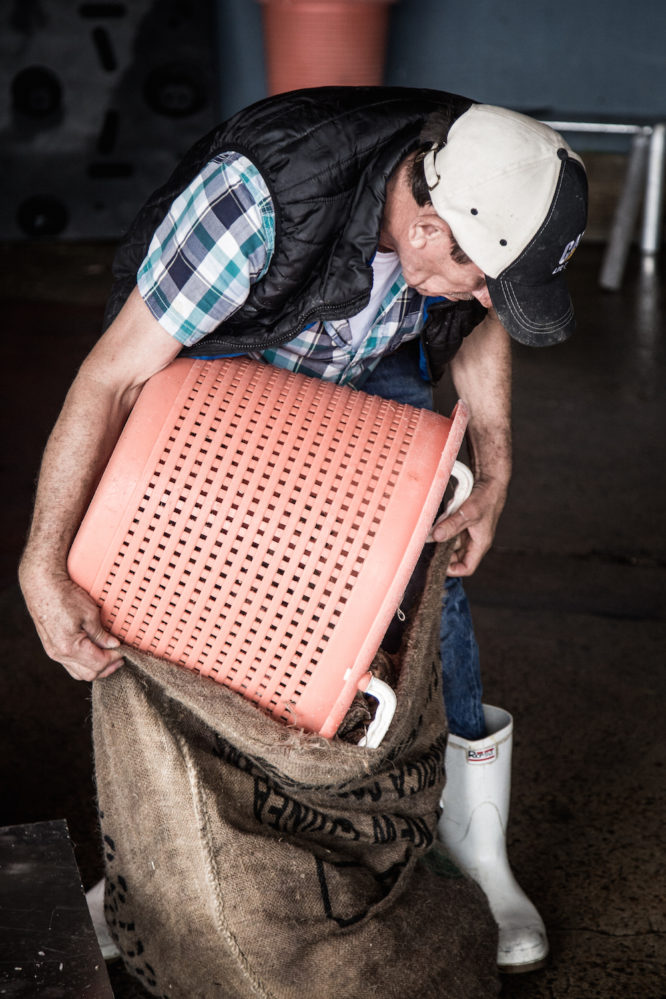 Last December, Mississippi was forced to cut short their shellfish harvesting season because of red tide, which is an overgrowth of microscopic algae that can cause harm to humans and other marine life. In November of this year, Louisiana and Texas have had to close several bays to oyster fishing because oysters are reportedly too small to be harvested; Gulf oysters are required to be 3 inches or larger when harvested. Texas Parks and Wildlife decided to close those beds to avoid what happened in Louisiana: depletion of oysters. That means that 20% of the approved Texas oyster beds are unfishable this year in an effort to allow for more future growth. The shorter seasons, the lack of oyster availability, an increasing cost of processing and the destruction to oyster beds has not only financially ruined many fishermen but also nearly doubled the price of oysters. A bag of 100 oysters can currently cost almost $40, whereas before the BP spill, the price was $20. Currently, Galveston-area oyster fishermen are allowed to pull only 40 sacks per day. The previous legal limit was 150 sacks per day.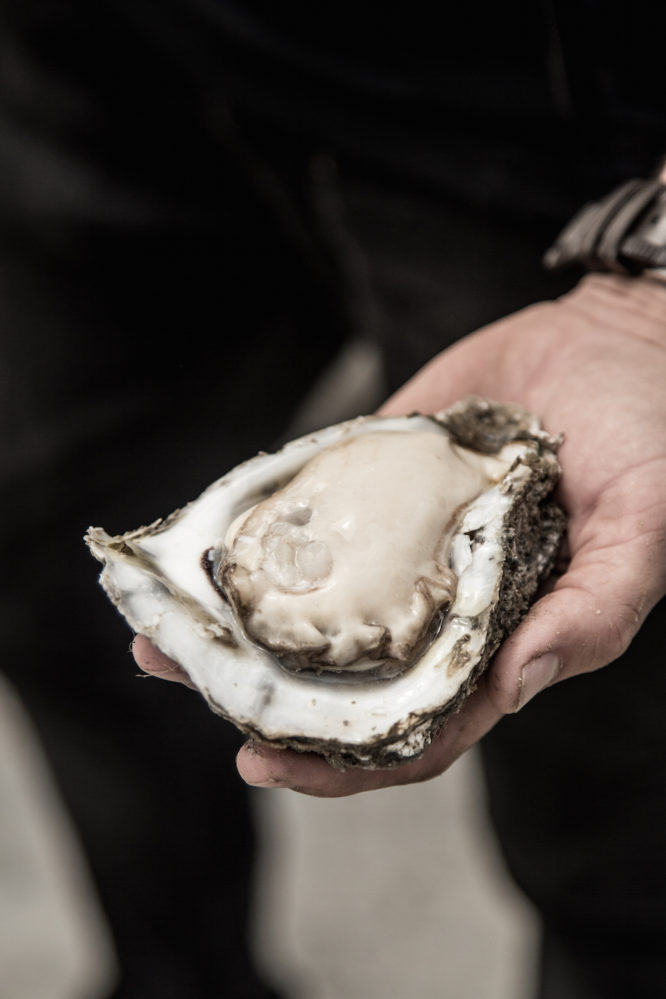 Earlier this year, hundreds of tons of rock and shell were strategically dumped into the Gulf, in a (proven) effort to help build the reefs and growth of oysters. That means that in three years, if the ecological conditions cooperate, plentiful masses of shellfish will be harvest from these nurtured beds.
Next time you feel like putting away a few dozen Gulf oysters, consider the source. When you buy Gulf oysters, you're supporting the local economy, literally. You're keeping someone employed at a time when oysters are more expensive than before. That stack of overturned shells means that you're paying it forward to your local fishermen, supporting them in what we can all hope are better times ahead, for both the muddy waters of the Gulf and the people that feed their families from them.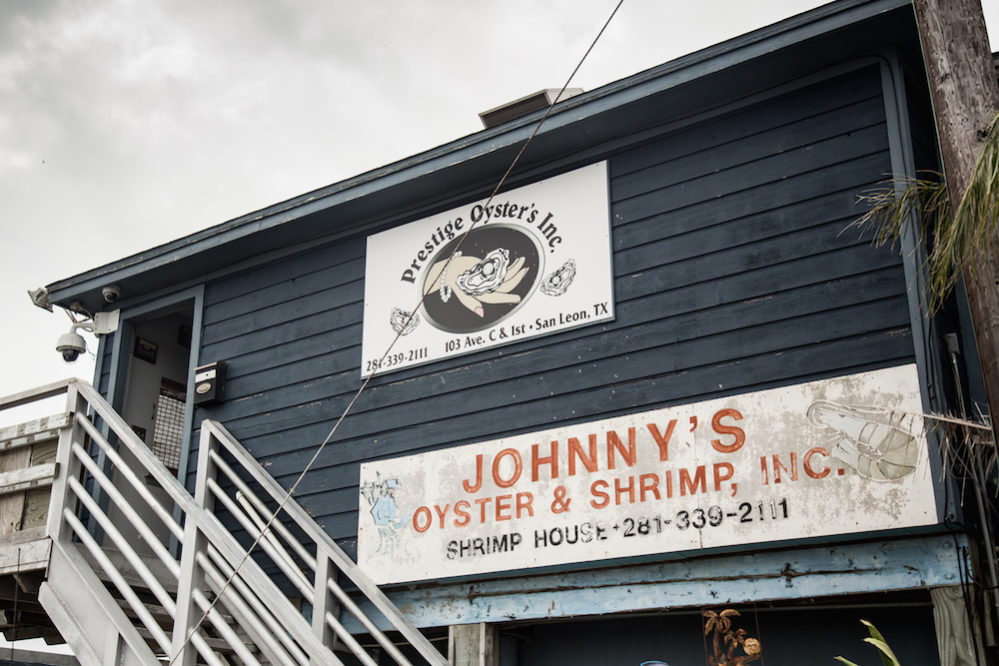 Half-shell Lexicon
Salinity: Saltiness of water. Along with water circulation and temperature, these factors are important for oysters to grow. Galveston Bay naturally hosts excellent oyster conditions.
Hydrology: Flow of water. River water and saltwater of Texas go through three Gulf interchanges. Hydrology components of the Gulf include the freshwater of the Trinity River, the San Jacinto River and bayous and streams. Freshwater allows for salinity balance that oysters require.
Bolivar Roads Pass: Galveston entrance to the bay. This is wear the saltwater passes from the Gulf to the bay, which effects Galveston, Trinity, East and West bays.
Spat: When oyster larvae attaches itself to a shell or other hard surface, it becomes spat – a young oyster.
Freshet: Before Texas rivers were dictated by dams and reservoirs, freshwater rushed through to the bay very quickly and therefore oysters were exposed to lower salinity water for a shorter period of time, which is called freshet.
---
This article originally appeared in the December-January 2016/17 issue of My Table magazine, #136.