A short drive from Houston, on the side of Highway 290 in Brenham, sits an authentic, edgy barbecue joint that meat-lovers travel hundreds of miles to experience. With a line of eagerly-awaiting guests wrapped around the brick-and-mortar building (rain or shine), Truth Barbecue pitmaster Leonard Botello IV serves his award-winning barbecue three customer-packed days a week until it's sold out. The wait is worth every delicious bite.
"I fell in love with the idea of people freaking out over barbecue," said Botello. "I wanted to be a part of the growing barbecue movement and knew we could offer a product unlike any other to take it to the next level."
Elevate it he did. After only two years of opening the restaurant and perfecting his slow-smoked method to achieve optimal flavor and tenderness for the restaurant's top-selling item, 44 Farms black Angus brisket, Botello and his team have earned their way on lists of must-visit spots in in the region, including ranking number 10 on Texas Monthly's "Top 50 Best Barbecue Joints in Texas."
The wait for those Houstonians who haven't experienced Truth's award-winning dishes will soon be over, as the restaurant is gearing up to open a second location at 110 South Heights Boulevard and Washington Avenue, formerly the location of J. Black's, in the spring of 2018. Committed to fostering the same rustic ambiance at this Houston location, complete with blues music in the background, Botello is confident that guests will enjoy the restaurant's signature dishes as well as its enhanced, Houston-inspired menu.
"We're all about our customers having an awesome experience and loving our food in an upbeat environment," said Botello. "We're excited to get into a bigger kitchen with the utilities and space that we need in order to evolve Truth, which will allow us to give them the very best that we can."
Featuring a variety of proteins ranging from beef and fresh pulled pork to turkey and homemade sausage, Truth's menu boasts flavorful, tender meat accompanied by classic southern favorites, including mac and cheese, corn pudding, coleslaw and more, shown below. The lively outdoor atmosphere and dependable dishes make the restaurant's minimal parking and seating options no deterrent.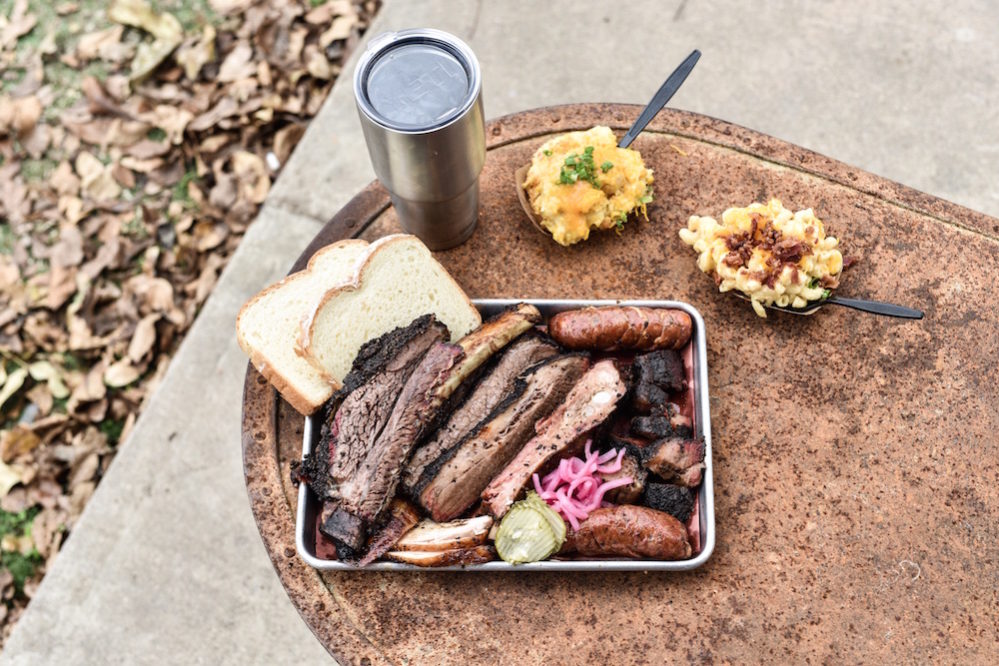 Serving exclusively 44 Farms beef, Botello attributes the brisket's superior flavor and texture to the quality of local cattle care.
"I love the story behind 44 Farms, it's more along the craft side of meat," said Botello. "It's more limited, more thought-out, and cattle are better-taken care of. I've tried every brisket out there, and theirs is the most consistent beef I've ever used. Between our pit wood and the flavor of the beef, all you need is a bit of salt and pepper. Smoke it for 16 hours, let it rest and serve."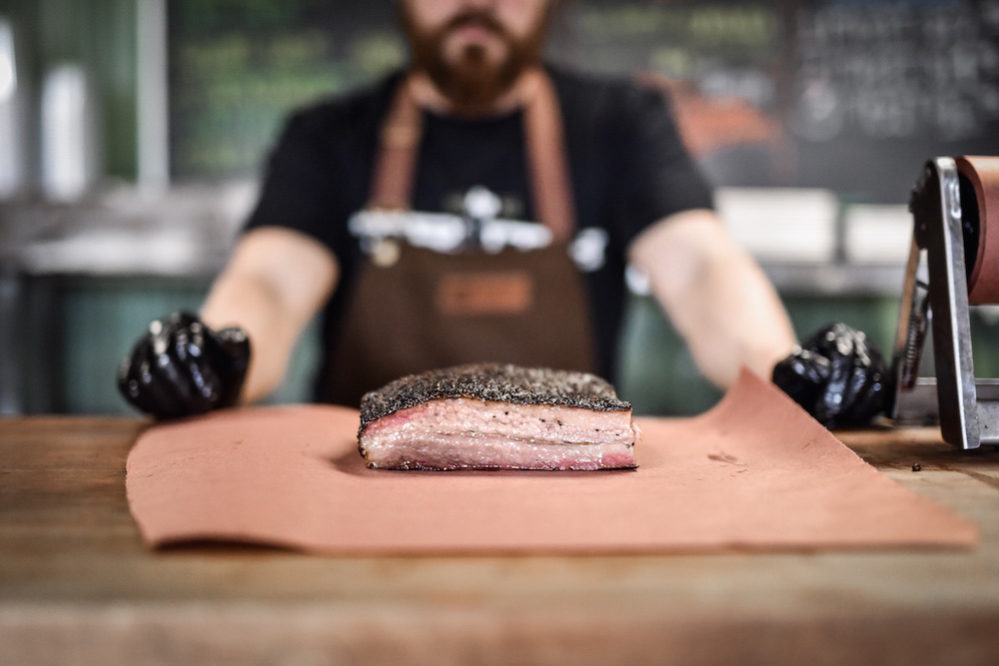 Botello's interest in the culinary industry began as a young boy while learning from his father, a chef and restaurant owner, and mother, a baker, in Lake Jackson. After experiencing an unforgettable meal, his love of the long-process barbecue method took flight, as did his determination to leave a mark on the Texas barbecue trail. Today, Truth Barbeque remains family-run and showcases cakes prepared daily by Botello's mother and side dishes with his father's special touch. Opening a second location is no easy feat, and Botello works tirelessly to plan for equally high dish popularity and demand.
"The best part of barbecue is all the hard work that goes into it," said Botello. "There's definitely a lack of sleep, we get exhausted, but people get really excited about great barbecue. When I see a long line out the door of customers who love our product, it's an adrenaline rush and appreciation for our trade like none other."
Appreciative of the people he's met along the way, other pit masters and great friends who've helped Truth Barbeque grow, Botello feels honored to have the support of friends and fans to open the Houston location this spring.
"Expect the same thing as you would in Brenham but on a whole different level," said Botello.
---
Truth Barbeque, 2990 US 290, Brenham, TX 77833 979-830-0392 11 AM til sold out
Coming soon to 110 South Heights Blvd. (Spring 2018)
*Brought to you by the partnership of My Table magazine and 44 Farms