Foreign Correspondents may be just a memory, but fans of PJ and Apple Stoops are in luck as the culinary couple have brought Sap Sap food truck pop-ups, a new avenue for enjoying their Thai creations, to Ladybird's, a family-friendly watering hole off TC Jester Boulevard south of I-10. More pop-ups are promised.
So far Ladybird's has hosted three events – two on Sundays and one on a Tuesday – featuring a relaxed menu of the couple's personal favorites. The couple is cooking up what they eat at home, literally. Expect tacos, beef and lots of seafood in dishes that can be prepared easily in the evening given the couple's separate day jobs.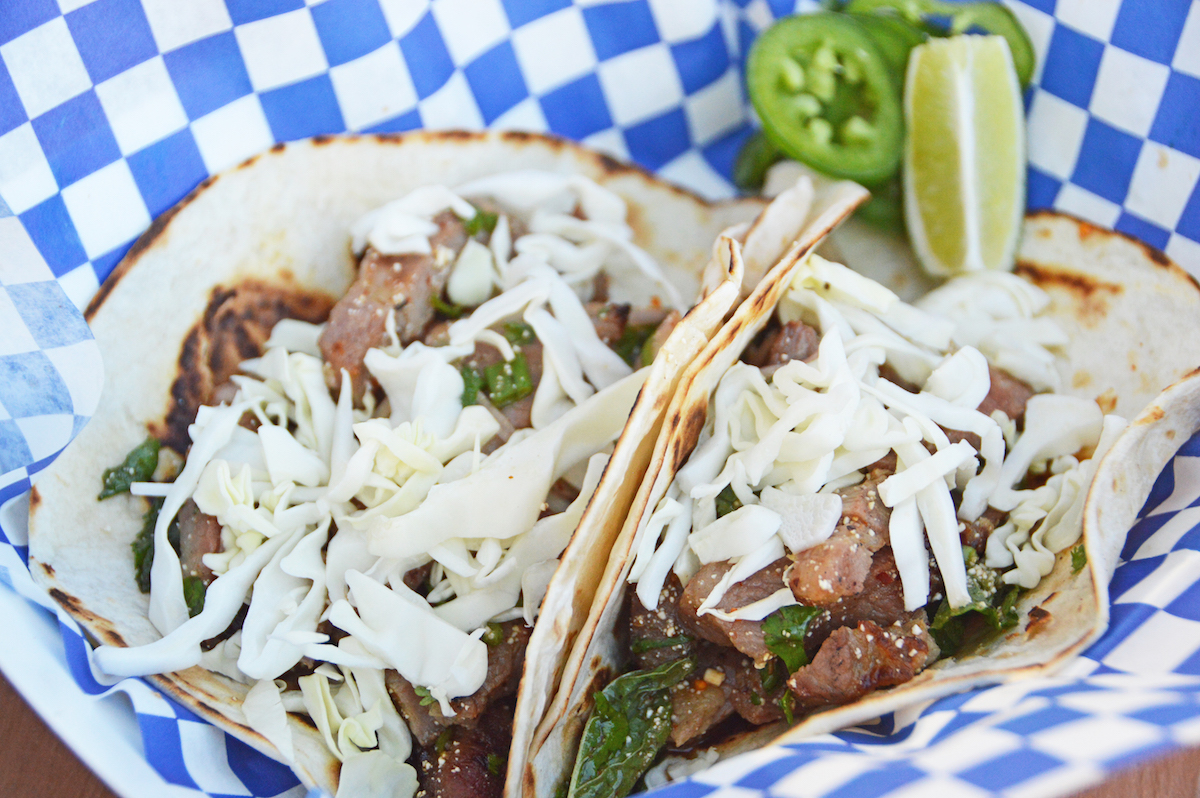 Just about everything is presented as a "hybrid" based on traditional combinations, though PJ clarifies this means offering items as they developed in their own house over the years. "The laap taco or the waterfall taco ($10, photo above), those were an invention of Apple's a long time ago," he explains. "We live in Houston and we have tortillas in the house and we have laap at the house, too." They also use "tons of chilies," garlic and fish sauce, plus a signature meat marinade made from soy sauce, garlic, cilantro stems, salt and evaporated milk.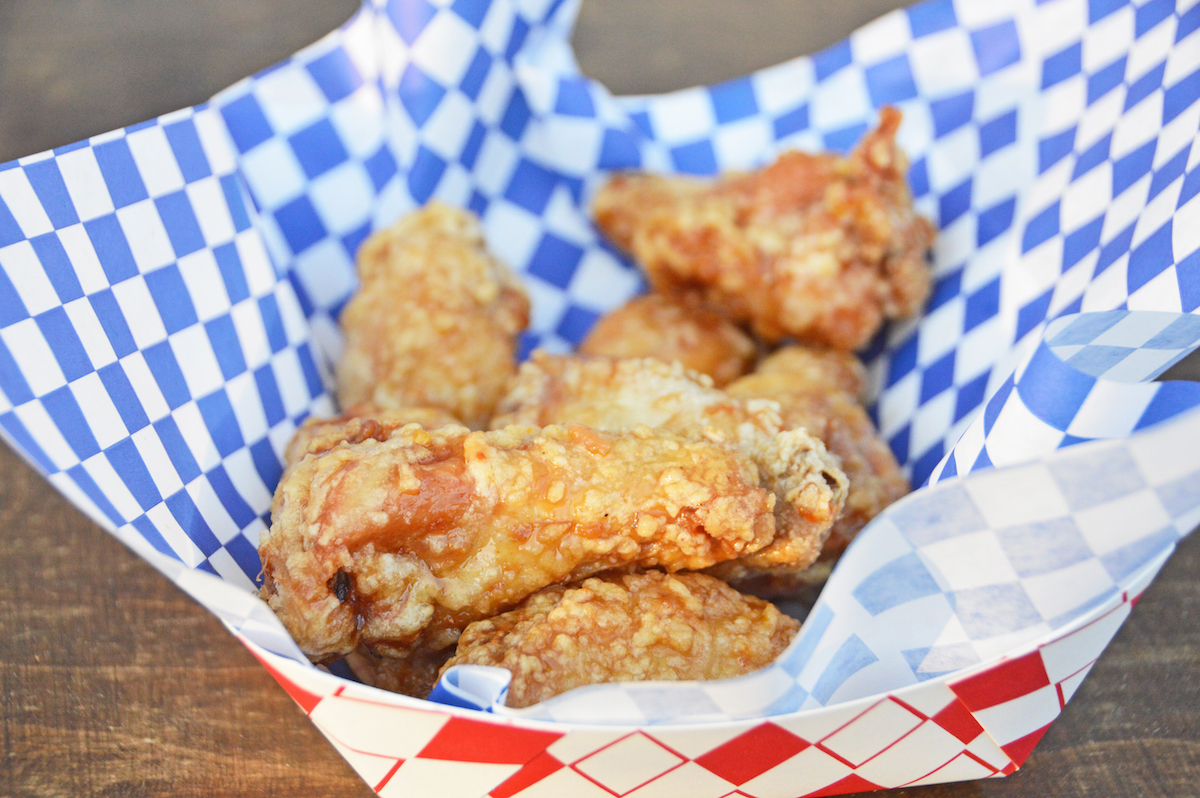 The sweet-spicy-sour chicken wings ($15, photo above) will likely remain on the menu though the rest of the menu on any given day is variable. When we visited during the most recent pop-up we saw khua curry with beef and pineapple ($14), grilled beef salad with chiles and cucumbers ($10, photo below), pork collar waterfall tacos with herbs, red onion, chiles, peppers and mint and grilled Indian Creek mushroom laap ($12).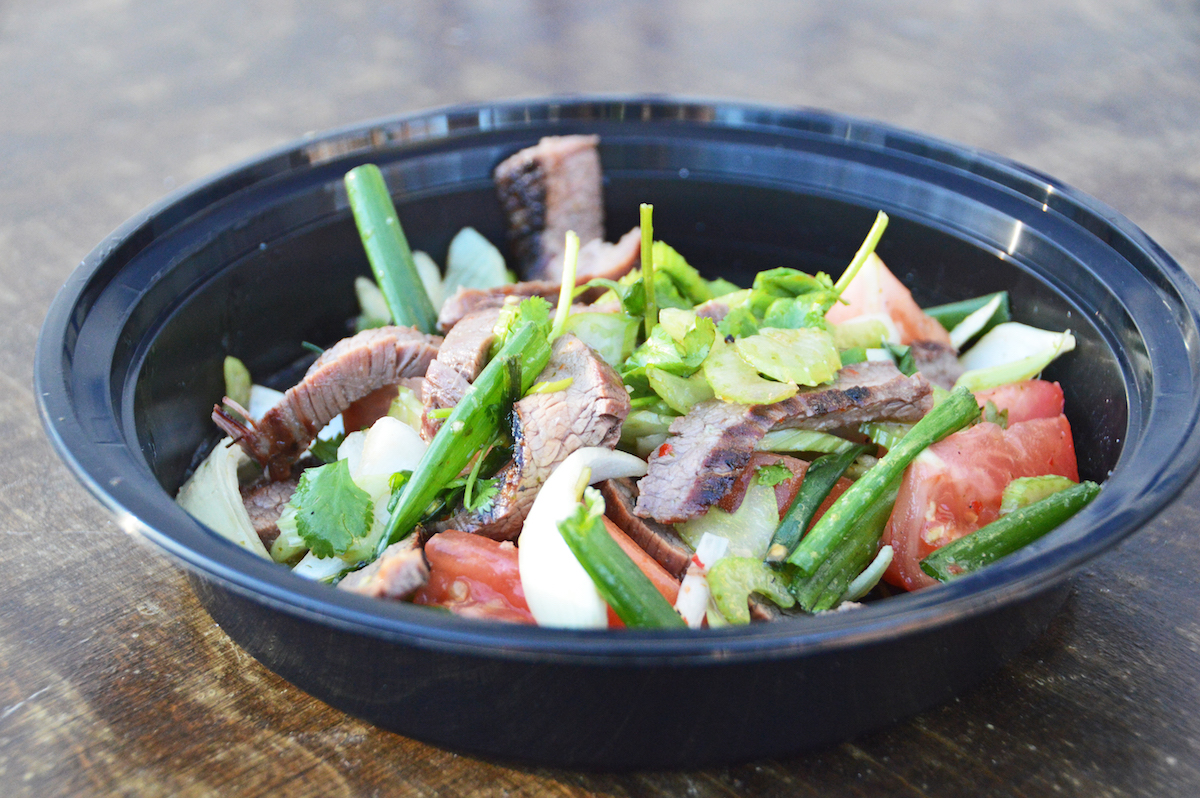 Ladybird's manager Chris Recendez says the feedback so far has been wonderful, including a first-day sell out. According to Recendez, every person who has come in to close out tabs has said something similar to "Oh my god, it's excellent."
"The reception has been pretty awesome," he says.
---
Sap Sap Pop-Up at Ladybird's, 5519 Allen at T.C. Jester just south of I-10, 713-393-7647, ladybirdsbar.com
Check Ladybird's Facebook page for upcoming pop-ups