If you're not already in the early stages of planning your Thanksgiving feast, you're behind. Thanksgiving is in exactly two weeks. Time to choose your proteins, designate the side dishes, and invite family and friends.
A long-time tradition in the Mandola family, Cajun fried turkeys were finally offered to Ragin' Cajun customers in 2008. Over the years, orders for Ragin' Cajun's turkeys (and turduckens, stuffed with jalapeno cornbread or dirty rice) have grown from hundreds to thousands, with orders placed in November for both Thanksgiving and Christmas celebrations. Offered are three packages for feeding different sizes of crowds – from 12 to 30 – as well as a la carte items like cornbread dressing, garlic redskin mashed potatoes, rolls, sweet potato soufflé and Ragin' Cajun's sausage and chicken jambalaya. Don't forget dessert: Ragin' Cajun has your bread pudding with rum sauce, peach cobbler and pecan pies taken care of.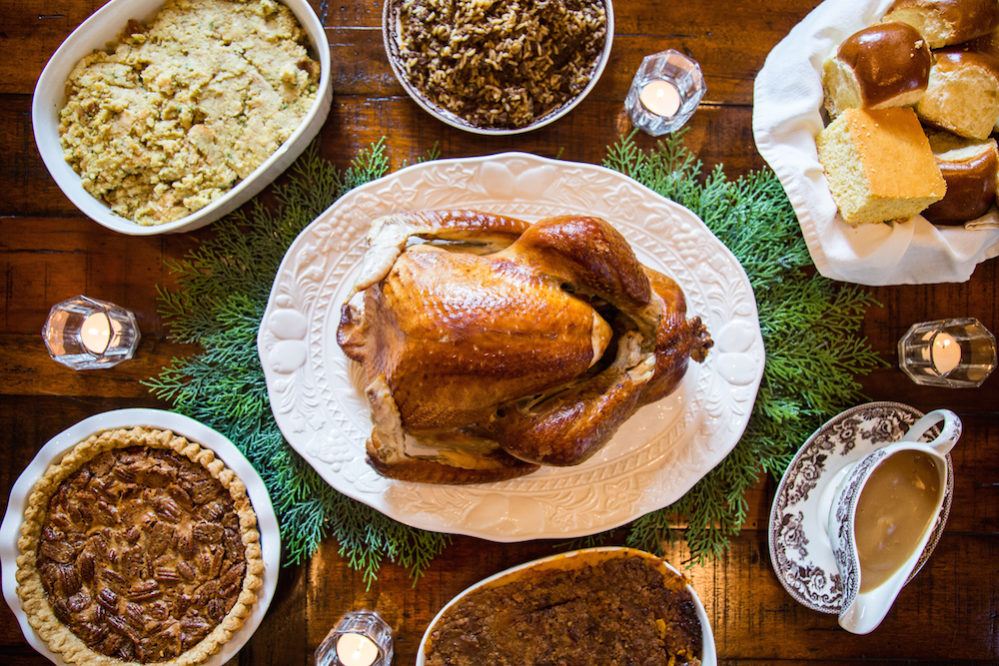 You don't even have to pick up the phone. Customers can order everything they want for their spread online, reserve their bird, and then pick it up on the Monday, Tuesday or Wednesday of Thanksgiving week. After you place your order online, Ragin' Cajun will confirm your order within 3-4 days, and let you know your order has been placed. You'll pay for your feast upon pick-up.
Are you in charge of the office Christmas party? You can also have your bird of choice heated and sliced, so no need to bring carving tools to the office. Ordering for Thanksgiving day festivities? Specify thawed or frozen so that you can prepare it the way you want it, at home. Get your order for November and December celebrations in now; these turkeys and turduckens sell out every year.
If you're looking for guidance on cooking your cajun fried turkey, the instructions and nutrition facts are here.
---
*Brought to you by the partnership of My Table magazine and Ragin' Cajun.