If your experience is anything like ours, you'll leave Cooking Girl with a doggie bag of leftovers because you over-ordered, a to-go container of rose buds for make-your-own tea (and facial) because the staff treats you like family, and a genuine desire to return to this new family-owned eatery, which specializes in Sichuan dishes and friendly, attentive service.
Cooking Girl took over the space once occupied by sushi restaurant Akamaru at the corner of Fairview and Morgan Street (a block west of Taft). The physical sushi bar still remains tucked in the corner, and not much else has been done to spruce up the interior, but the new owners have revived this cafe into something special.
While looking over the menu, order a pot (the menu calls it a "jar") of the fragrant rose bud tea ($5.99) and let it steep while you enjoy your meal. One or two cups of the floral drink at the end of the meal will sooth any lingering sting from the spicy dishes. The staff will also refill your hot water before you realize you need more.
Order the dan-dan noodles first ($5.99, photo above). They're a tangled knot of noodles, but just jump in with your chopsticks and do your best. It would be easier to eat these long noodles in the privacy of your home with no one judging how the noodles got from bowl to mouth, but our server let us know that this dish is best eaten within three hours of cook time. The flavor changes (and not for the better, she advised) as the noodles sit around. So order these first and dig in, as this is not the best dish to take to-go.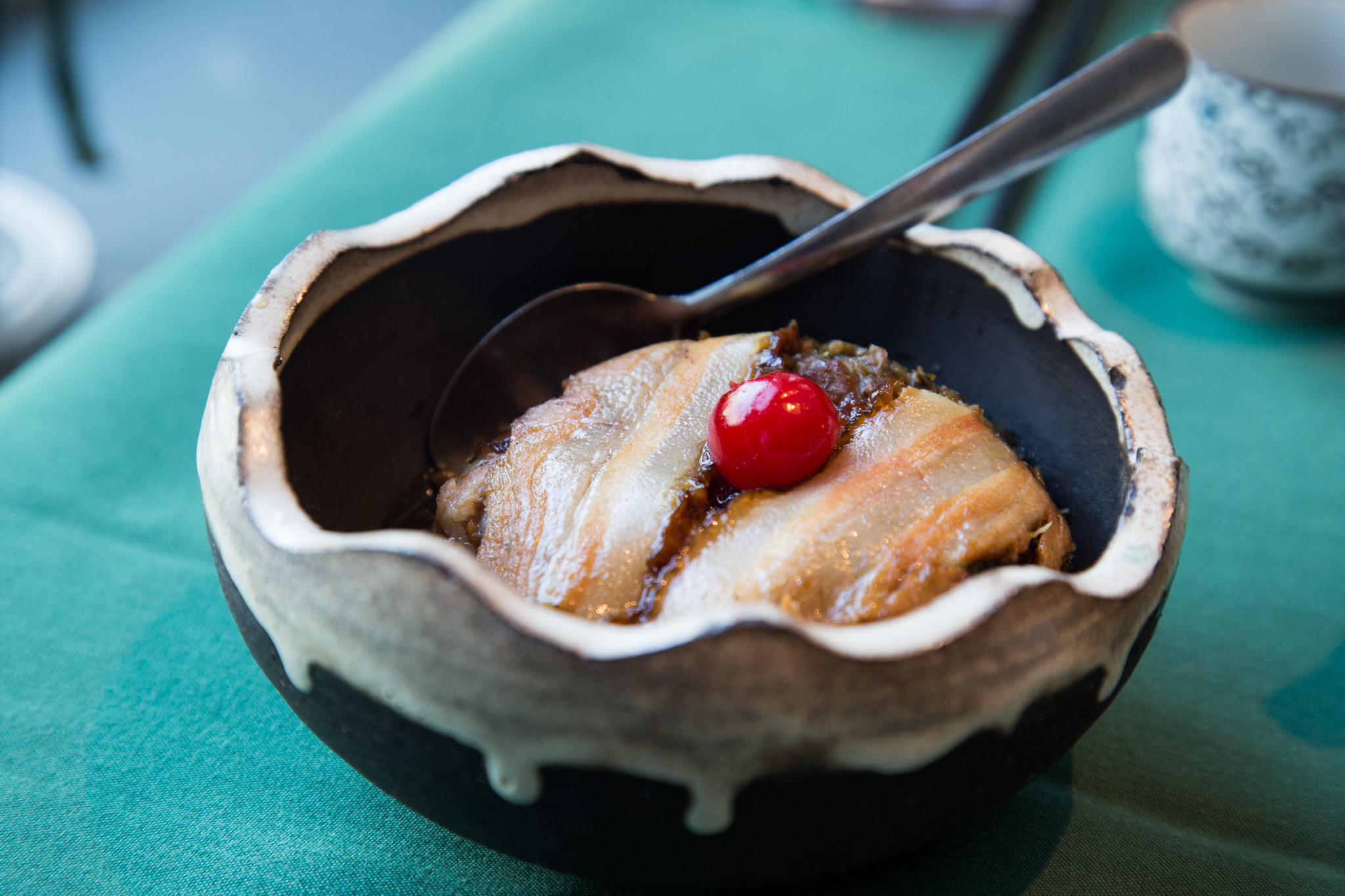 A dish that will inspire a craving to return within the week is the "TMD soft bacon" ($11.99, photo above). Slices of slow-cooked pork belly sit atop a helping of dried Chinese vegetables that have been rehydrated. The savoriness of the vegetables fooled us into thinking we were eating some sort of chopped meat. The bacon itself looks like it's going to be chewy and fatty, but somehow it's transformed into a tender meat. This is an astonishing dish, one that you must try.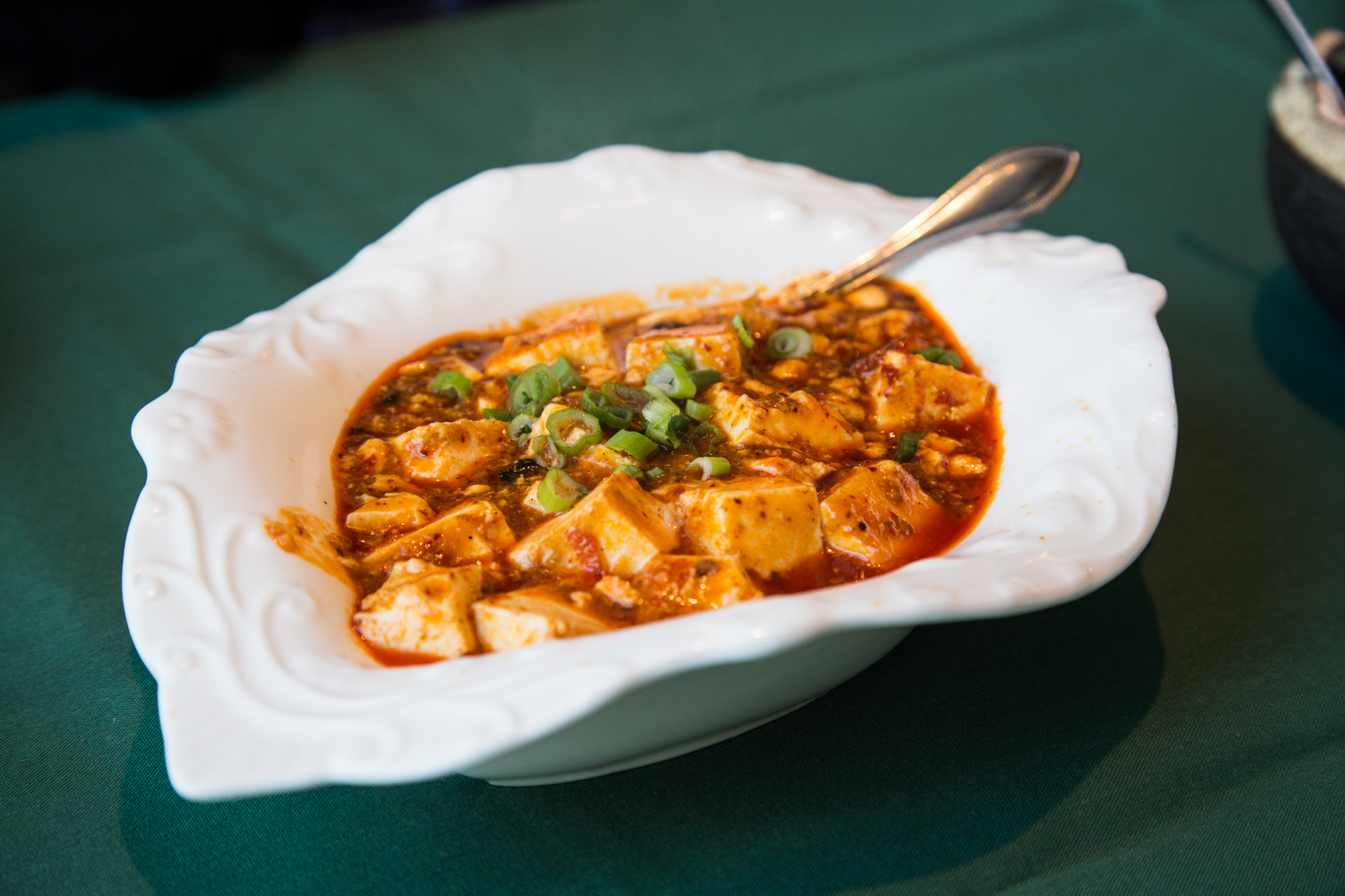 If the jiggle of soft, tender tofu gets you excited, the mapo tofu ($8.99, photo above) will have you feeling something special. The silky tofu cuts like butter, and it's coated in the classic spicy chili- and bean-based sauce. Is it spicy hot? Woo-hoo!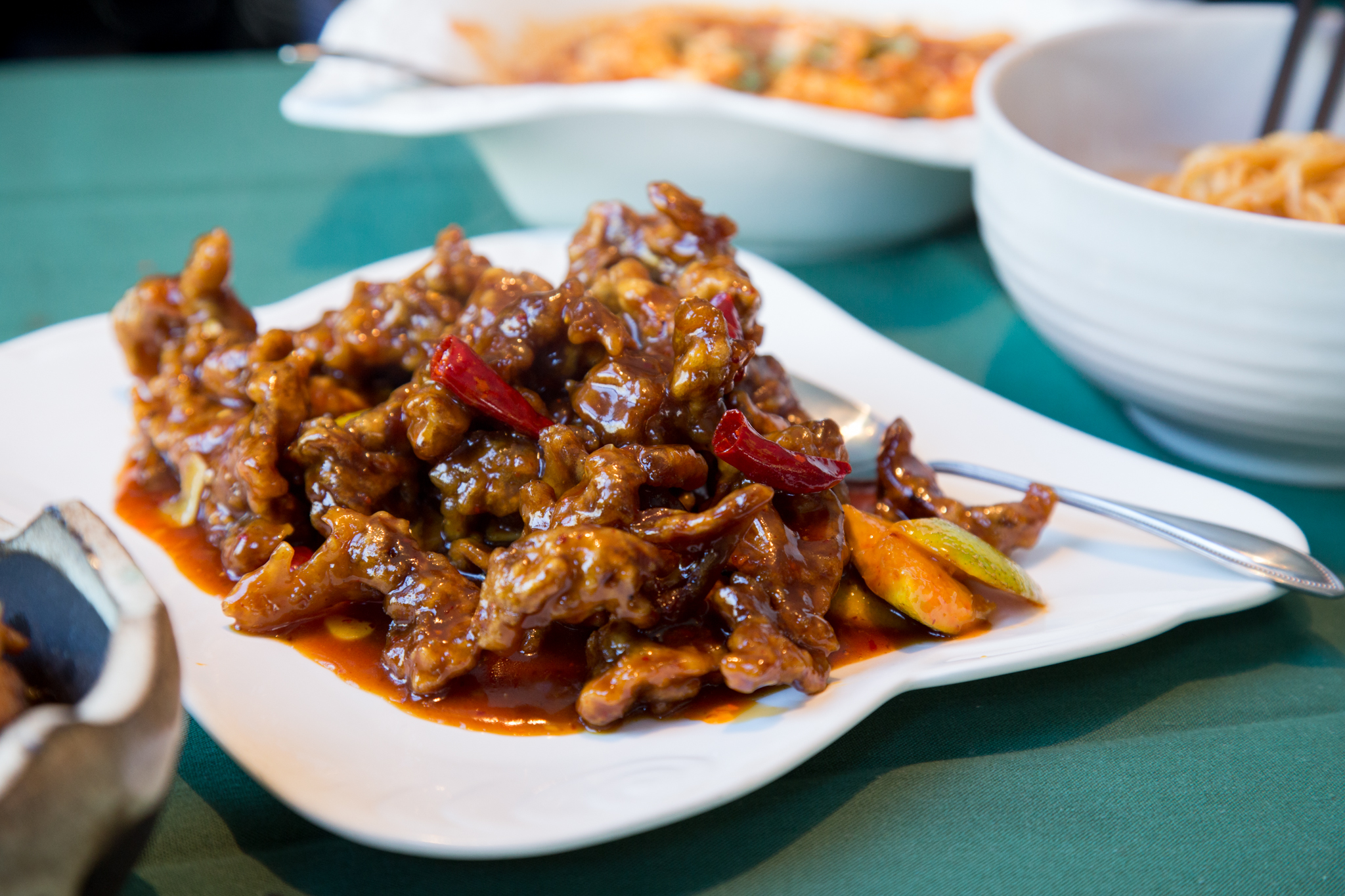 Cooking Girl does the Chinese-American classics well, too. The orange beef ($12.99, photo above) is presented as a beautiful pile of crispy beef coated in a rich sweet-spicy sauce dotted with red chiles and tabs of orange rind. You'll definitely need a to-go container for this one. We also recommend the fried spicy chicken cubes ($12.99) and the unusual organic dumplings ($11.99) that are served all connected together by a lacy skirt.
Our advice for your first trip to Cooking Girl: Come with a group so you can try multiple dishes and take advantage of their BYOB service – $4.99 corkage for wine bottles and $0.99 for beer.
---
Cooking Girl, 315 Fairview just west of Taft, 832-649-7175, thecookinggirls.com