I like to believe I know some stuff, but the truth is I really don't know anything.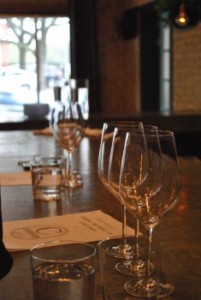 Daily life proves again and again that I know much more about inane pop culture than I do useful information. (In other words, you do want me on your team if you play bar trivia; you don't want me to tutor your child in math.) I am not a natural academic. I do not enjoy being tested, or drilled, or quizzed. I do not like sitting for periods of time studying formulas or methods or Federalists or predicate nominatives.
I excelled at extracurricular activities and leadership roles and team sports and the performing and studio arts and all other aspects of school, as long as I didn't have to sit in a classroom.
I eventually figured out in college (about the third time I changed my major) that the less time I spent in college, the better it would be for all parties involved. So I put my class schedule into gear and finished school, my little degrees all tidy and unused and not destined to ever become of use for my future career.
Had any of the classes of my early years been as enjoyable and gastronomically impressive as David Keck's Around The World in Pinot Noir, I may have been a better student.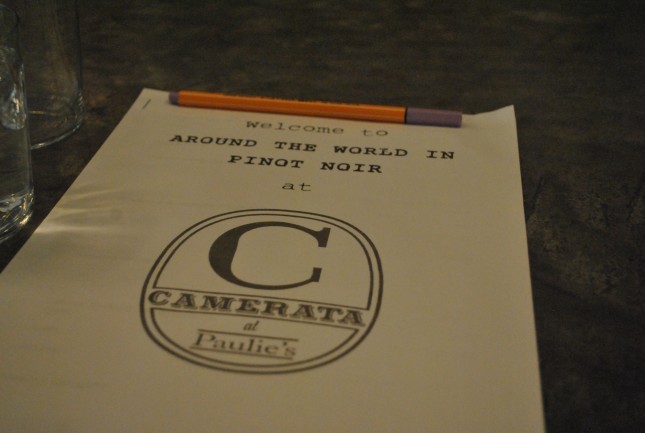 If you feel that you know nearly nothing — or even if you know quite a bit — about wine and wine cultures, I suggest taking one of Keck's wine classes at Camerata. Last Saturday about 30 students sat inside Camerata and listened to a natural teacher give a well-prepared presentation on Pinot Noir while the rest of Houston suffered a dark, rainy afternoon.
The two-hour class didn't leave time for finite details of the history of Pinot Noir and biochemistry of the winemaking process, but the accompanying slides and engaging discussion gave a round and informative presentation to all attendees. It even proved interesting to those of us who labeled ourselves as "we just like to drink wine and want to know more about the juice." Not a single student looked bored or unimpressed with the lesson and selections, which Keck didn't promise we'd love, but selected because he felt they were important.
Note: There was very little dumping. There was rarely a spit. I'd say people very much enjoyed the selections.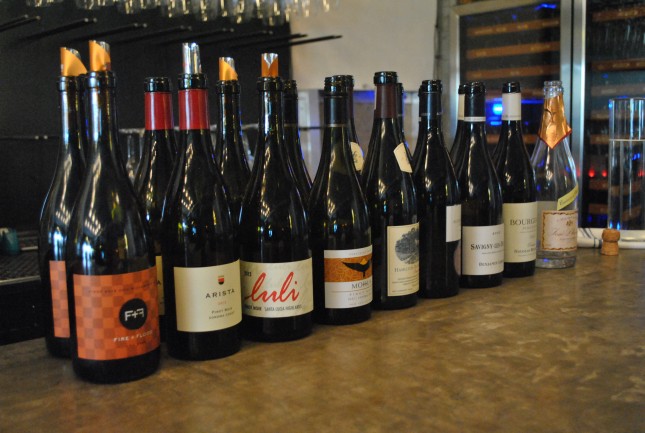 We started class with Keck's introduction to Pinot Noir as well as a palate-cleansing Champagne (made from Pinot Noir grapes, of course), and we buckled in and sampled his eight additional selections (shown above), while listening to the lecture and asking questions. Presently two large boards of charcuterie and cheese appeared, and we took an adult recess to nosh right after we swished and swirled wine number four.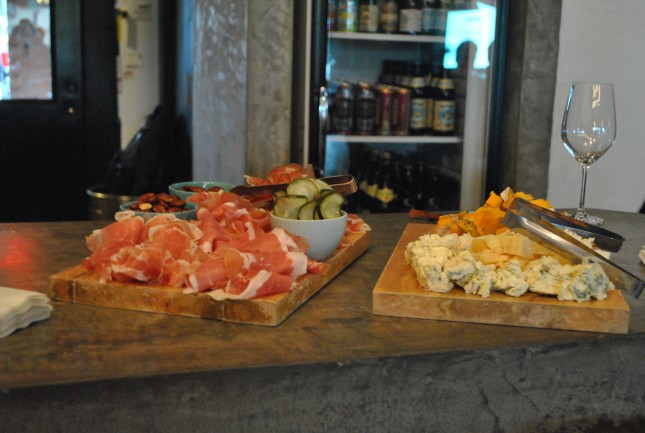 While my tasting notes started out strong, they ended with purple stains and very brief tasting notes like "essence of slightly stinky boat shoes, really rocks with the speck and moldy orange cheese." I was even moved to buy a few bottles of wine from our lesson after class so that I could enjoy them again at home.
If you're looking for a creative and engaging alternative to your typical dinner date or if the idea of drinking nine wines and eating cheese along with fellow winos really rings your bell, look into either the upcoming Spanish Wine Old and New class (Saturday, April 25, 2 to 4 pm) or Summer Wines (Saturday, May 9, 2 to 4 pm). Don't wait, though; these classes fill quickly. (Click here to get more information and get enrolled. If neither of these two seminars work with your schedule, keep your eyes and ears open — other classes will be added soon.) And just how much is each class? A steal, in my opinion, at just $60 per student.
---