I don't believe in guilty pleasures. I believe in pleasure because I have physical senses, and I believe in guilt because I'm Catholic. I've long felt, though, that if one is going to seek enjoyment, it should be unabashed.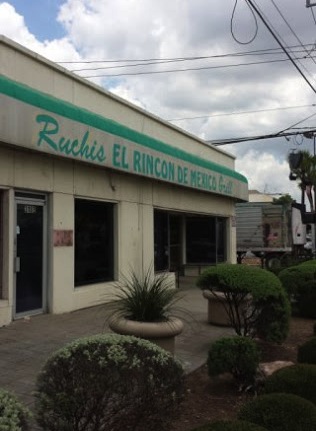 When we talk about guilty pleasures, we mean things we're not supposed to like. C&C Music Factory, Big Macs, daytime television. They don't come critically acclaimed. You will not find them on Best Of lists. I don't care. I'd like to share one of my pleasures with you. No guilt attached.
I never hear anyone talk about Ruchi's in glowing terms. The several outposts strewn throughout the city are likely best known as late-night booze-sponges, offering up plates of passable Mexican food to soak up the overindulgence of club-kid patrons.
The location at the corner of S. Shepherd and W. Alabama is often packed wall to wall with sweaty, glittery 20-somethings. Often, that is, if you're there at three in the morning. All other hours, the place is a ghost town. Of course, it's a ghost town that serves Mexican breakfast dishes 24 hours a day.
What you're after here is a plate of machacado con huevo, a specialty of Michoacán, and one of my favorites from the Mexican breakfast cannon. Dried beef, shredded and scrambled with eggs, sounds like an unexciting affair, but it offers unexpected pleasure. The beef itself delivers a delightful array of textures, some crisped from its turn in the pan, some as tender as barbacoa, some still offering the gentle tug of beef jerky. The flavor is similarly nuanced, with a concentrated depth that can only come from dehydration.
When I first started ordering this dish, it was sided with prefab French fries, themselves made into something altogether more delightful by a swipe through refried beans boasting just a whisper of porkiness. The fries have since given way to sautéed potatoes. Just make sure you ask for the chunks of sweet onion and fiery raw jalapeño that seem to make their way in less often these days.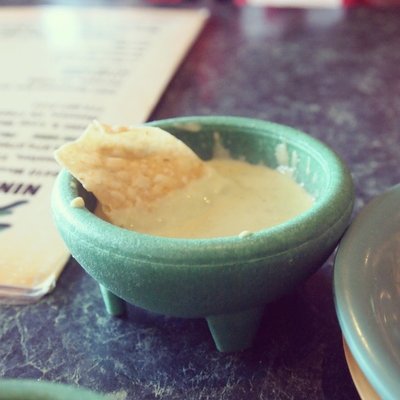 Spread a spoonful of beans on a perfectly ordinary corn tortilla, fork in your perfect ratio of egg and meat, and douse liberally with the creamy green sauce, which my wife has taken to ordering by the quart. It's never the best bite of Mexican food in the city, except for every time I'm putting a bite in my mouth.
If you're dining in, start your meal with a complementary bowl of zanahorias en escabeche, spicy pickled carrots and jalapeños with a strident note of bay. Chips and salsa will of course appear before you, the bowl of green likely dwarfing the bowl of red. The folks at Ruchi's know where their strengths lie.
If you want a drink to suite the theme, request a cold bottle of Carta Blanca, the most refreshing beer no one ever talks about.
You probably won't end up taking out-of-town guests to Ruchi's. It might not even make it into your regular rotation. There's pleasure to be had there, regardless. Now you know.
---
Ruchi's Taqueria Las Americas, 3102 S. Shepherd, 713-524-6993