I am not going to sugar-coat this: I am addicted to ice cream. The soft, buttery texture and flavorful, colorful varieties always fill my heart (and stomach) with excitement.
Three of my favorite ice-cold treats are located in The Heights within about two short miles of one other. The Houston heat is coming, so if strawberry buttermilk ice cream, king cake snoballs or birthday cake gelato make your heart sing, read on.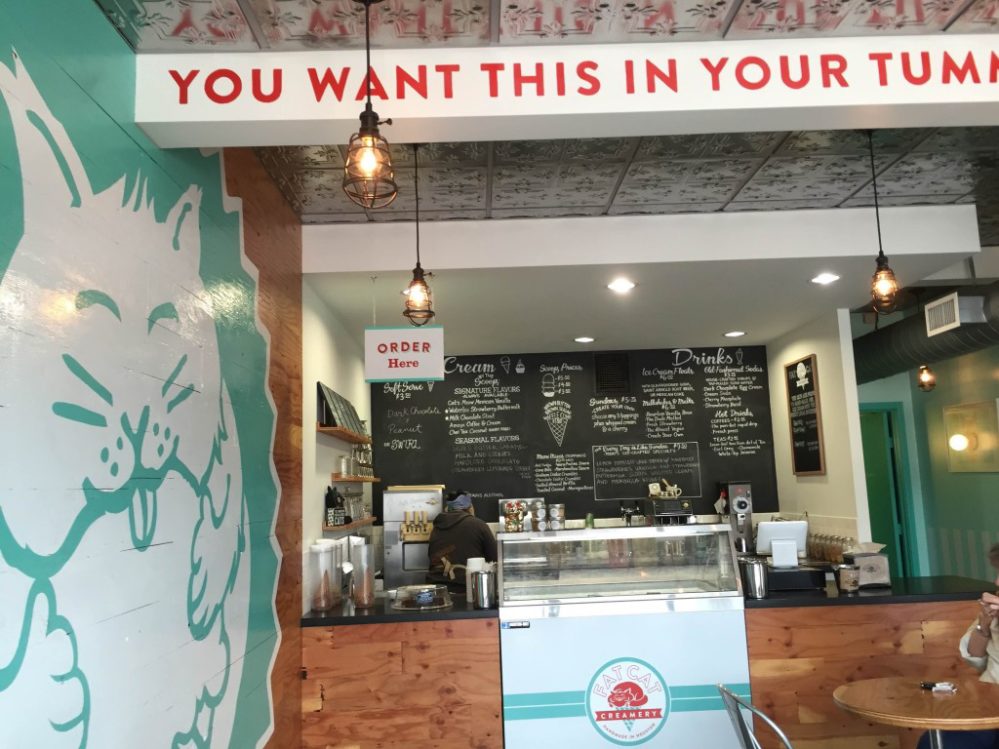 Fat Cat Creamery
1901 N Shepherd, 713-869-1080, fatcatcreamery.com
This small-batch ice cream joint is set on taking old-fashioned classics and giving them some local Texas flare. Strawberry buttermilk with Texas gin, "Cat's Meow" Mexican vanilla and milk chocolate stout are three of their five year-round flavors. They regularly introduce seasonal flavors, too, with a continued focus on local ingredients. Expect seasonal varieties like whiskey butter pecan, raspberry beret sorbet (dairy-free) and pumpkin cheesecake. Call the store for a complete list of the day's flavors. Let's not forget that they're open until midnight Friday and Saturday.
My go-to: Waffle cone + strawberry buttermilk + Mexican vanilla + warm praline sauce (photo below)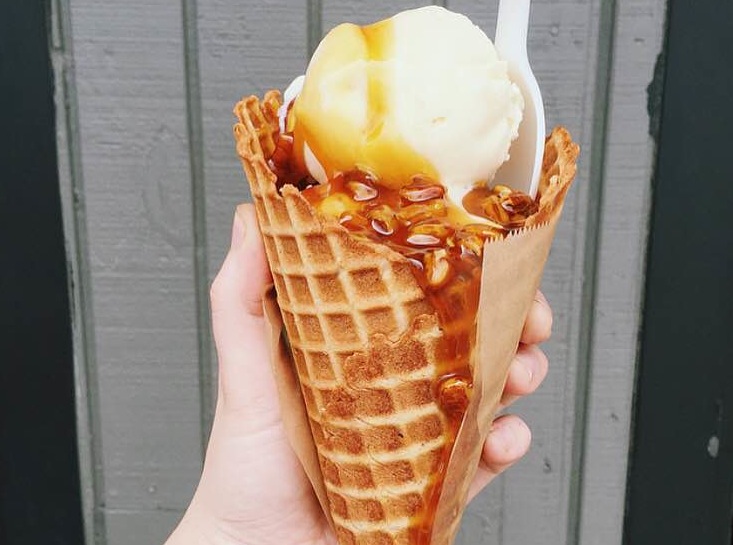 Mam's Snoballs
1040 W Cavalacade, 713-868-4545, mamssnoballs.com
The transition from their iconic baby-blue snoball trailer to their new brick-and-mortar on West Cavalcade was the only solution to keep up with the high demand for the best New Orleans-style snoballs on this side of the Sabine. If there is a line, it's worth the wait. Nothing compares to their cloud-like ice, 25-plus flavors or their patient staff who is always willing to help if you're feeling indecisive. Top your shaved ice with a bit of condensed milk for a creamier treat.
My go-to: King cake + ice cream + condensed milk (photo below)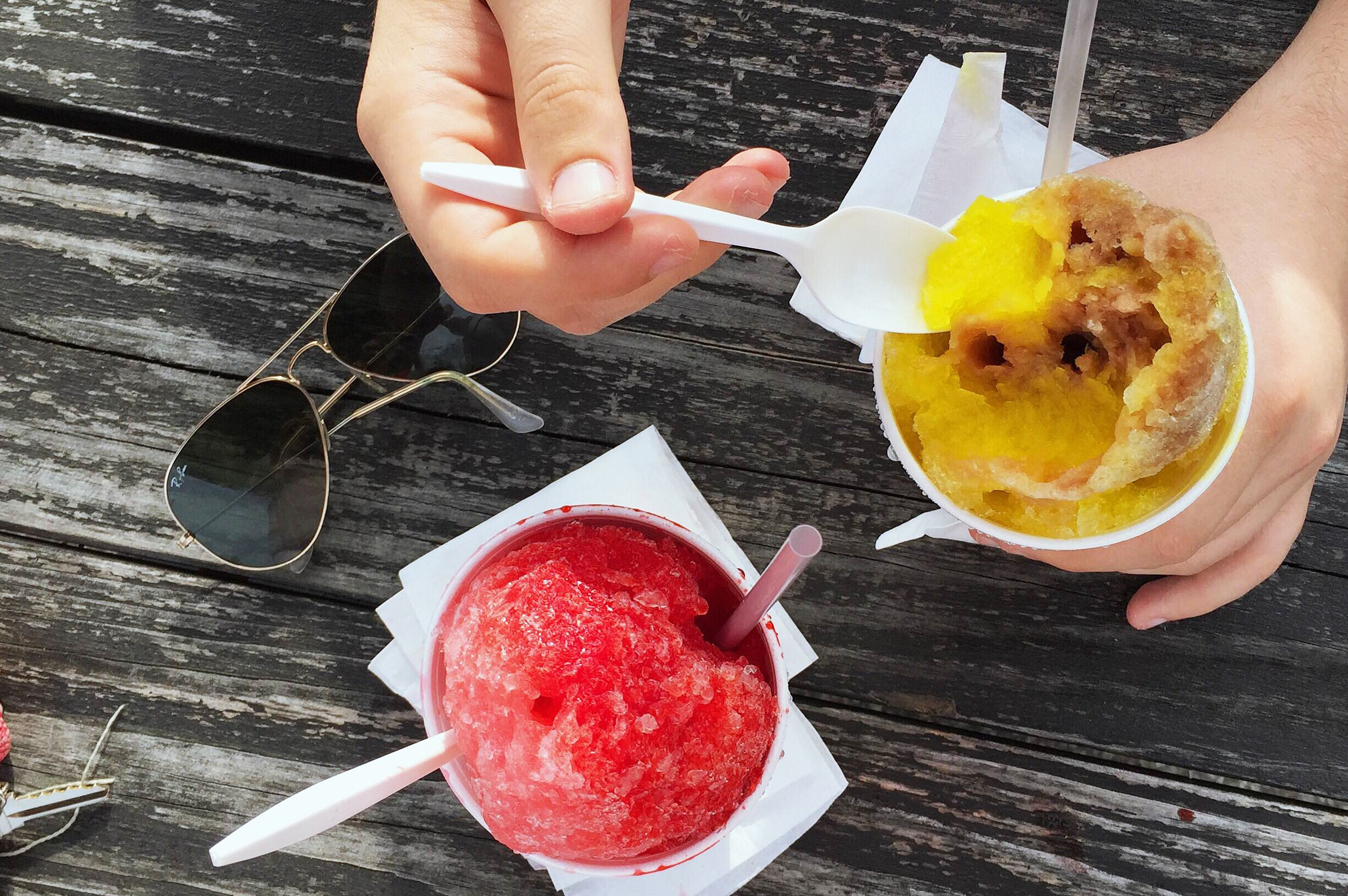 Gelazzi
3601 White Oak, 713-597-6257, gelazzi.com
This gelato parlor serves up Italian ice cream, sorbet and desserts, which are all made in-house daily. With a variety of almost 40 gelato flavors, it might sound a little overwhelming. An always-satisfying choice: the decadent birthday cake gelato. Ask for a few scoops in a waffle cone and enjoy underneath a red umbrella on their rear patio. Or enjoy the view of the one-of-a-kind "Greetings From Houston" mural that adorns the side of the parlor.
My go-to: Waffle cone + salted caramel
---