It was still in the mild 70s this Wednesday when we sat down on the front porch of The Chicken Ranch — Joshua Martinez and Paul Sedillo's new fried-chicken joint in Sunset Heights — to try some of the talked-about crispy poultry. With the humidity comfortably low, we grabbed a spot at a picnic table out front and sipped a tart strawberry lemonade while enjoying the breeze that carried with it smells of Sunday dinner at grandma's.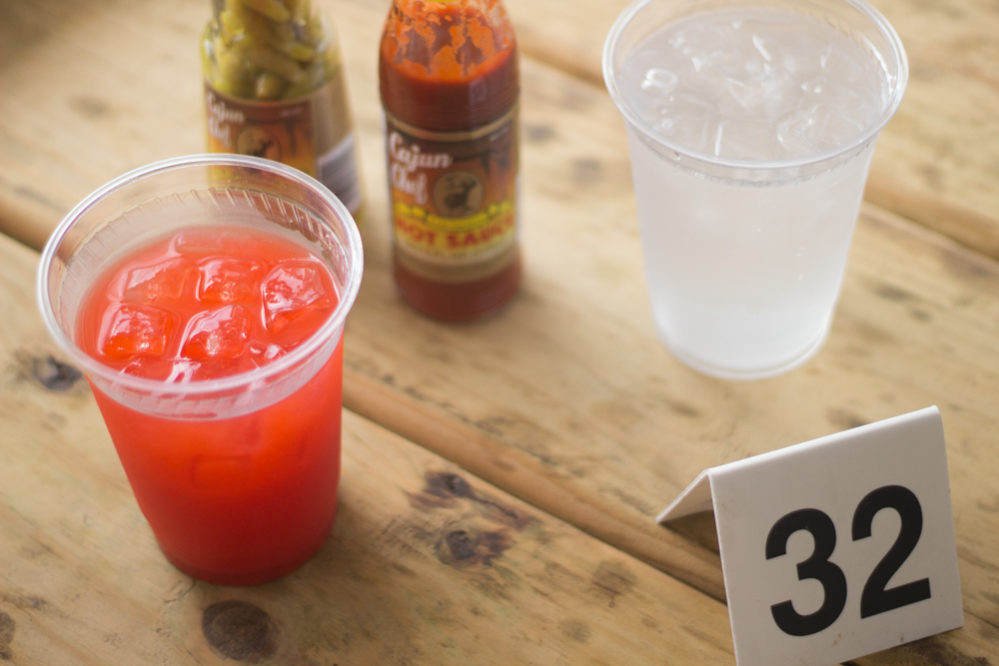 The Chicken Ranch took over the North Main location that was formerly occupied by Bellissimo Ristorante, and the new owners haven't done much with the space's decor. The walls are bright yellow and the indoor table tops red. Order at the counter, pick a spot inside or on the front porch and get comfortable. The chicken is fried to order, so your wait time will be upwards of 20 minutes. Plans for a wine-and-beer license have been temporarily suspended, which means you can BYOB.
Maybe you'll get lucky and score a table with a view of the bizarre Marvin Zindler portrait, the only art displayed on the eatery's walls. I found the decor — or lack thereof — to be part of the charm. When you step inside, it feels as if you've stumbled upon a local joint in a small town. Or maybe 1950s Houston. (Well, except for the digital credit card screen that you sign with your finger.)
The restaurant is named after the infamous Central Texas brothel made famous by The Best Little Whorehouse in Texas, and the menu items play along with the reference. We went for the "Little Brothel," a serving of eight fried-chicken pieces, fours biscuits and two large sides — although only three biscuits came with our order.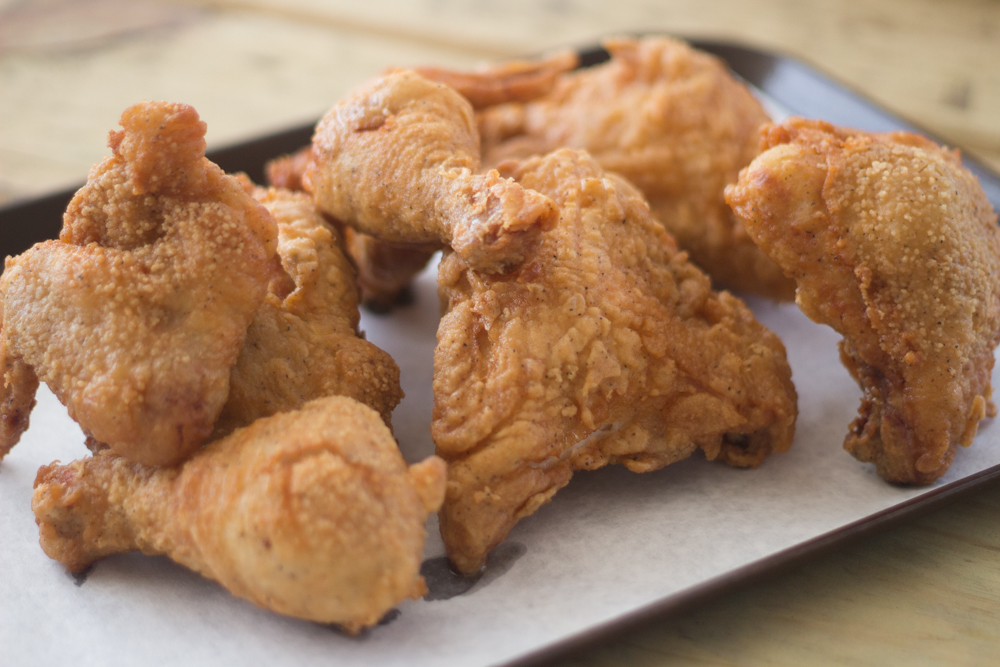 The brined chicken and salt- and pepper-seasoned batter results in no-fuss Southern fried chicken. The skin is thin and crispy and the chicken moist — maybe a little too moist, as there was definitely a good amount of grease (significantly more than shown in the photo, above) seeping out of the chicken onto the cafeteria serving tray.
Square-shaped biscuits are thick and fluffy and are even better with the sweetened honey butter — are we sure that's butter? Regardless, you'll want to spread it on thickly.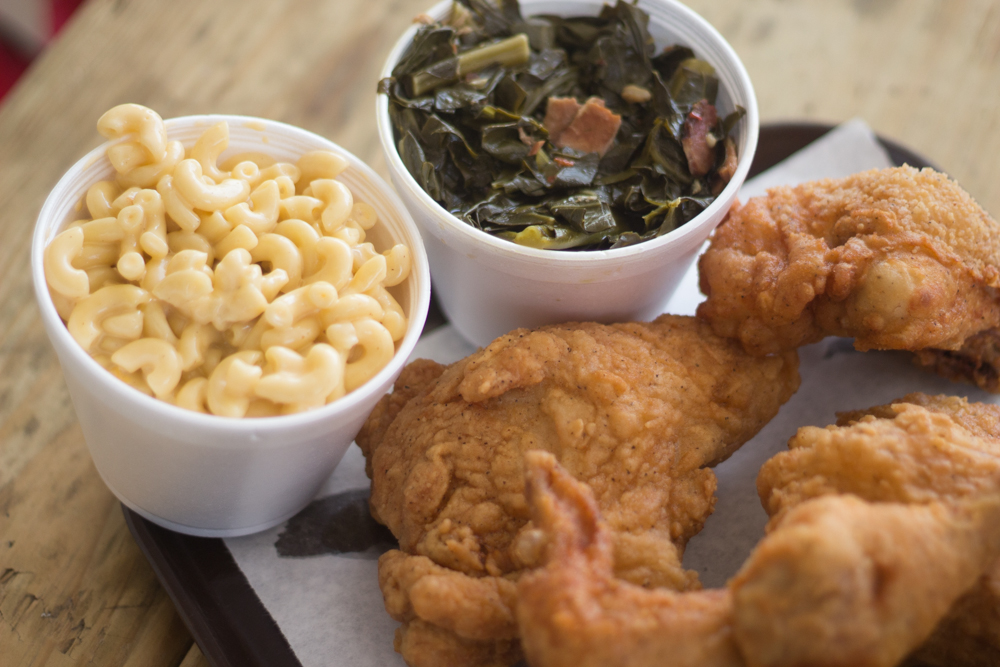 The side dishes echo the fried chicken's classic Southern approach, with options like collard greens, mashed potatoes, creamed corn and mac 'n' cheese. The collard greens, not over-cooked, are deep green in color with just enough salt — always better with a dash of hot pepper vinegar — and the creamy mac 'n' cheese brings back memories of school cafeteria lunches — good and completely unadorned.
The shack's front porch might be under-populated as these current cold temperatures come through, but we bet some fried chicken enjoyed inside or to-go will warm you right up.
---
The Chicken Ranch, 6500 North Main, @chickenranchhtx