Ninfa's on Navigation is a Houston classic, even an institution some might say. The problem with dining at an institution is it's hard to stray from your "usual" – cheese enchiladas with a Ninfarita, say, or tacos al pastor with a michelada. Now there's nothing wrong with satisfying that Ninfa's itch, but executive chef Alex Padilla has created several new fall menu items that are so worth deviating from your Tex-Mex two-step. We were guests at a recent media tasting to try out a few new menu items.
We know this sounds blaphemous, but the next time you have dinner at Ninfa's, say no to queso. Instead, try one of Padilla's new appetizers, like the oven-roasted pumpkin soup ($9) or the grilled octopus salad ($18). Both dishes are prepared on the restaurant's new wood-burning oven and grill (the grill installed just last week). The creamy soup features flavors of fall and balanced smokiness, while the grilled octopus is tender and pairs well with the lemon-dressed spinach and raddichio.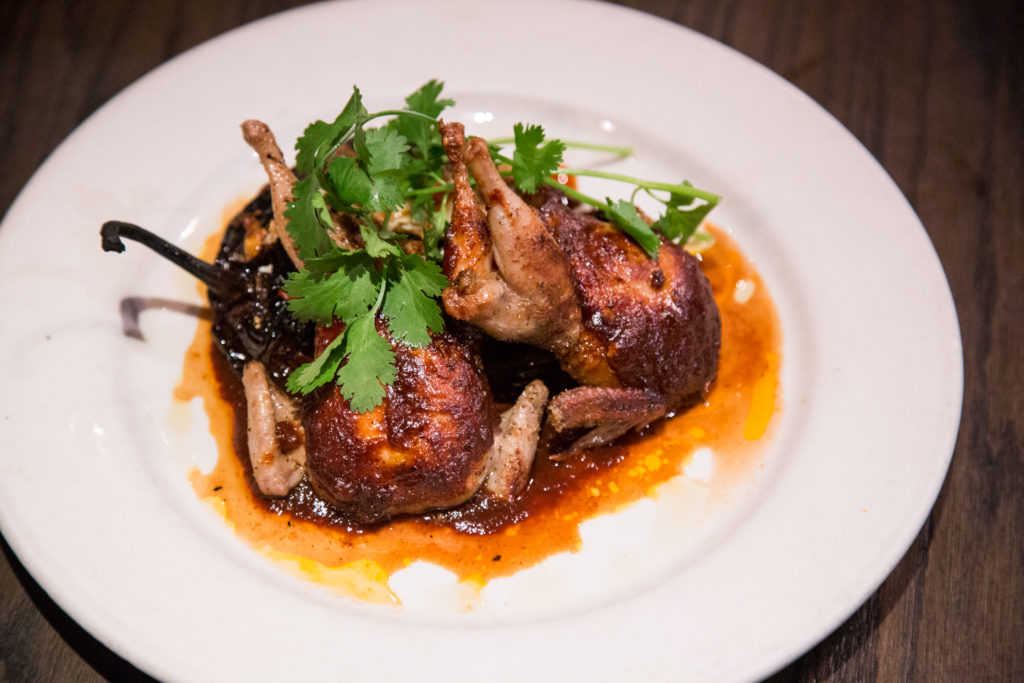 Instead of tacos al carbon, try Padilla's new adobo rabbit tacos ($24). The tacos are served deconstructed – on the plate there is a helping of garbanzo puree, a smaller dish filled with adobo-seasoned rabbit and a smear of guajillo sauce. A side of fresh corn tortillas comes, too, of course. Another noteworthy new option is the oven-roasted quail ($29, photo above) with a fig glaze served over pasilla peppers stuffed with seasonal vegetables. Both dishes could easily be shared by two diners.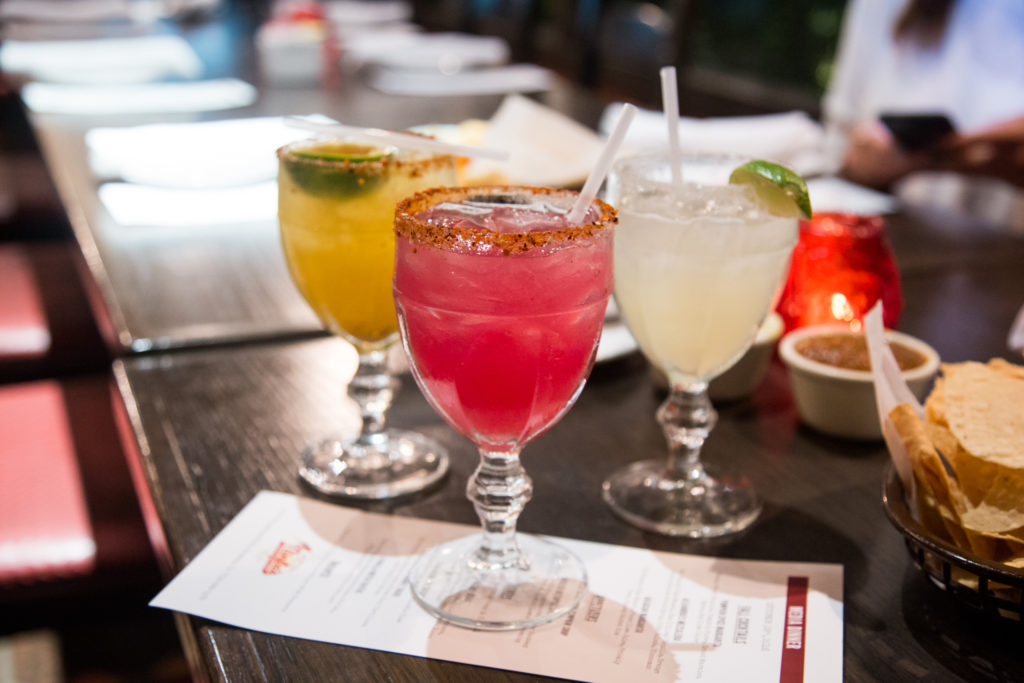 And, if you're really up for an adventure, add a little spice to your margarita – pumpkin spice that is. One of the new fall cocktails, the Pumpkin Spice Margarita ($13, photo above), combines tequila, pumpkin puree, Grand Marnier, agave and key lime juice. Crazy as it sounds, it's surprisingly delicious – and still plenty tart. Other new cocktails include the Oaxacan Margarita ($11, mezcal, lime juice, prickly pear) and Alejandra's Mezcalera ($14, mezcal, tequila, orange juice, passion fruit syrup, pina colada and cinnamon).
If this report has done nothing more than convince you that you need Ninfa's fajitas and margaritas for dinner this very night, then go. But be sure to notice the new smoky flavors that the wood-burning grill has added to the Mama Ninfa classic. Crispy, charred edges of beef skirt steak sure do take their fajitas to a new level.
---
Ninfa's on Navigation, 2704 Navigation, 713-228-1175, ninfas.com