Coffee and donuts make a lovely couple, and that's exactly what David Buehrer of Blacksmith and Greenway Coffee envisioned with his new, much-anticipated bakery Morningstar Coffee & Donuts. Located in The Heights at 4721 N. Main St., his latest caffeine concept features food and drink options that embrace the sweet and the savory. From kolaches chock full of beef brisket to a gourmet take on a honey-butter chicken biscuit, Morningstar mirrors its sister restaurant Blacksmith with an assortment of hearty options and plenty of Greenway's roasts.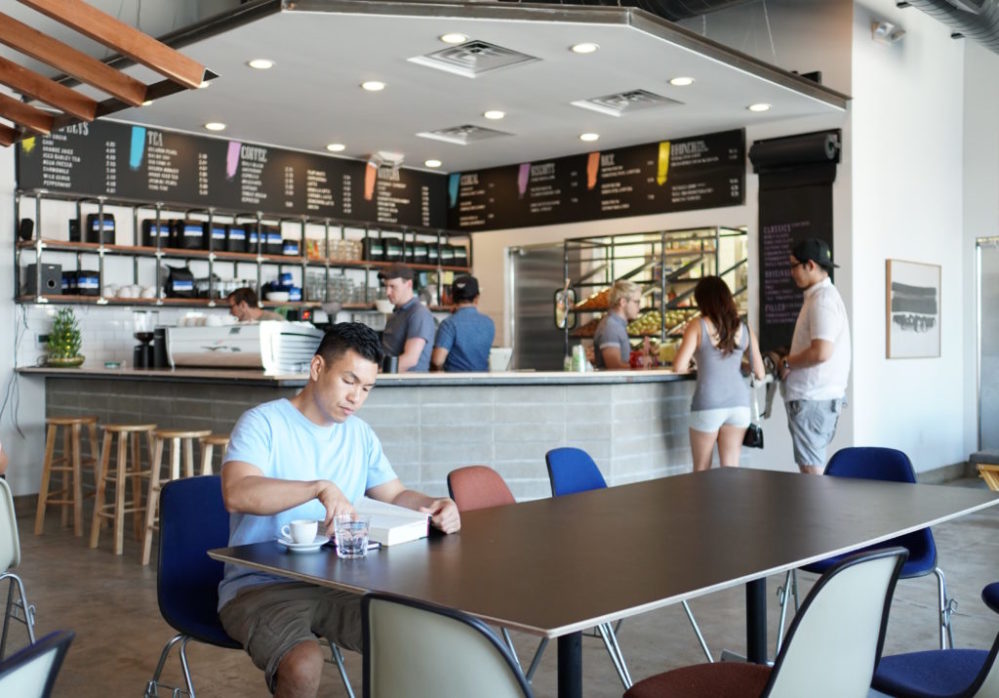 Where Morningstar differs, however, are the donut and matcha tea menus. The donut varieties rotate bi-weekly, and this week featured donuts oozing with lemon curd or pomegranate cream fillings, yeasty confections and cake donuts slick with fruit-infused frostings.
Buehrer's donut mentor Sam Phan worked with him to make these stunning creations. After much deliberation, I picked the salted lime and chili pineapple fritter ("SLC" for short), the "cop" donut dusted with cinnamon and palm sugar, the triple raspberry cake donut and the glazed matcha donut.
The SLC fritter ($2.50), encrusted with a delicate glaze and a nicely fried exterior, featured a glowing yellow hue inside from dried pineapple chunks. Red flecks of chili powder hid in the dough, which left a tingling, burning sensation in my mouth after the first bite. This donut had a multi-layered flavor profile with an initial burst of sweetness from the glaze that mellowed with a tang of salt and a hint of lime.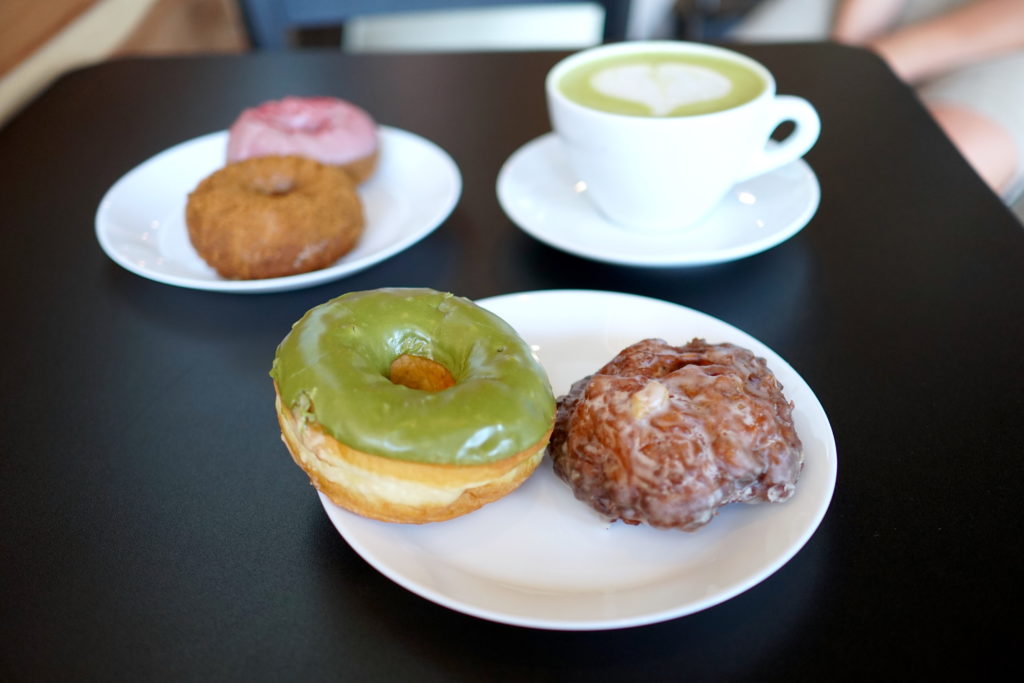 The matcha glazed confection ($2.50) showcased a wonderful yeasty dough, pillowy soft as I sunk my teeth into it. The flavor brilliantly captured the bitter, smoky taste of matcha, with a touch of sweetness. This one really boasted Morningstar's donut chops. However, the triple raspberry ($2) left me wanting more moisture in the cake donut and a stronger taste of summer berry picking in the glaze.
I can imagine the "cop" donut ($2) being a staple at the police department for breakfast meetings. I appreciated the generous sanding of cinnamon all over the donut so that the spice stood out well. But again, this cake donut needed a softer texture. Perhaps as the weeks go on and Morningstar works out the kinks, these cake donuts can gain balance.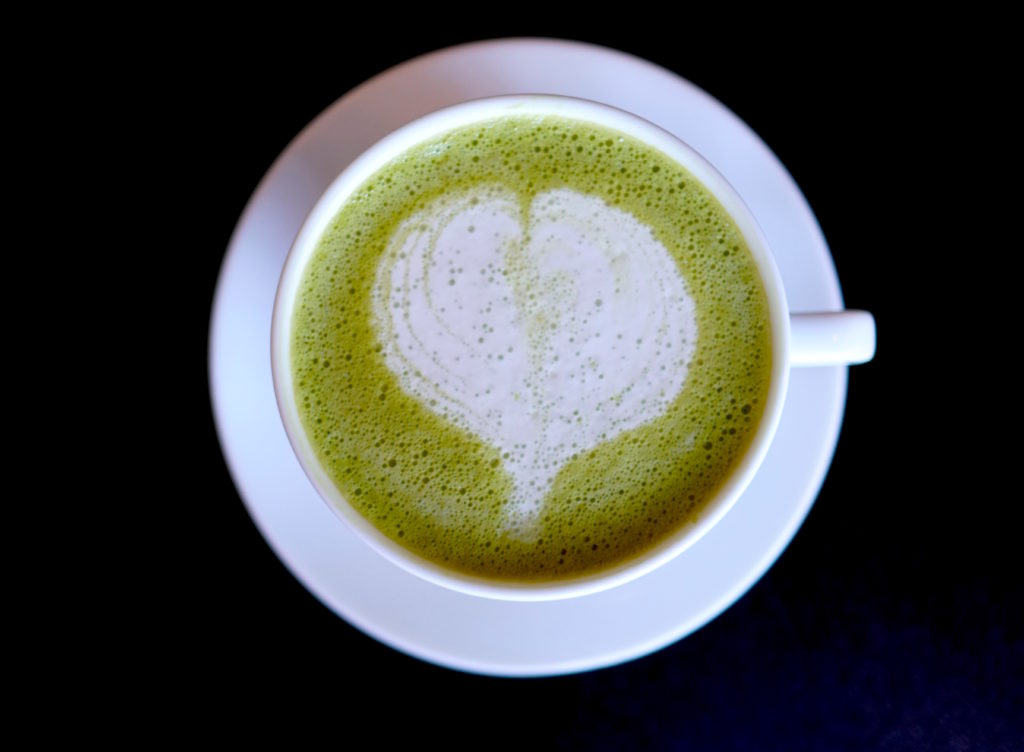 To go along with the donuts, I also ordered a kurimitsu black honey matcha latte ($4.50). With a beautiful sheen of green, this drink's mild flavor gravitated towards the smoky rather than the bitter taste of green tea. Pulled like an espresso shot with steamed almond milk and a dollop of black honey, it would be a good option for a rainy Houston day.
No doubt that Morningstar has already left a positive impression in the neighborhood with its stellar ideas and fresh gourmet donuts. Next time I'll have to snag one of the honey butter chicken biscuits and give the cake donuts another try. And I'm definitely making a beeline for the matcha.
---
Morningstar Coffee & Donuts, 4721 N Main, 832-382-3466,
hours: Mon.-Sun. 7 am to 4 pm