At Kuen Noodle House in Chinatown, there's a large glass window through which patrons can view the work of the kitchen staff who pull at noodle dough with swift, graceful motions. Helping them, a life-size robot, clad in a chef's coat and formed with a feminine face, shaves a block of dough for noodles so fast that its hand blur. The noodles plop into boiling water and are ready for serving within seconds.
Restaurants in Chinatown are often cheek-to-jowl neighbors within various strip malls, and Kuen Noodle House is located between Afandim Restaurant and a Korean BBQ lounge in the Welcome Supermarket plaza along Bellaire Boulevard. Their menu features an extensive list of various spicy and non-spicy noodle soups dubbed "ramen" (not the Japanese-style, although a miso broth is offered) and "shaved noodles," either stir-fried or in broth. Appetizers such as green onion pancakes and traditional cold dishes (e.g. tripe, shredded potato, bamboo shoots) are also available.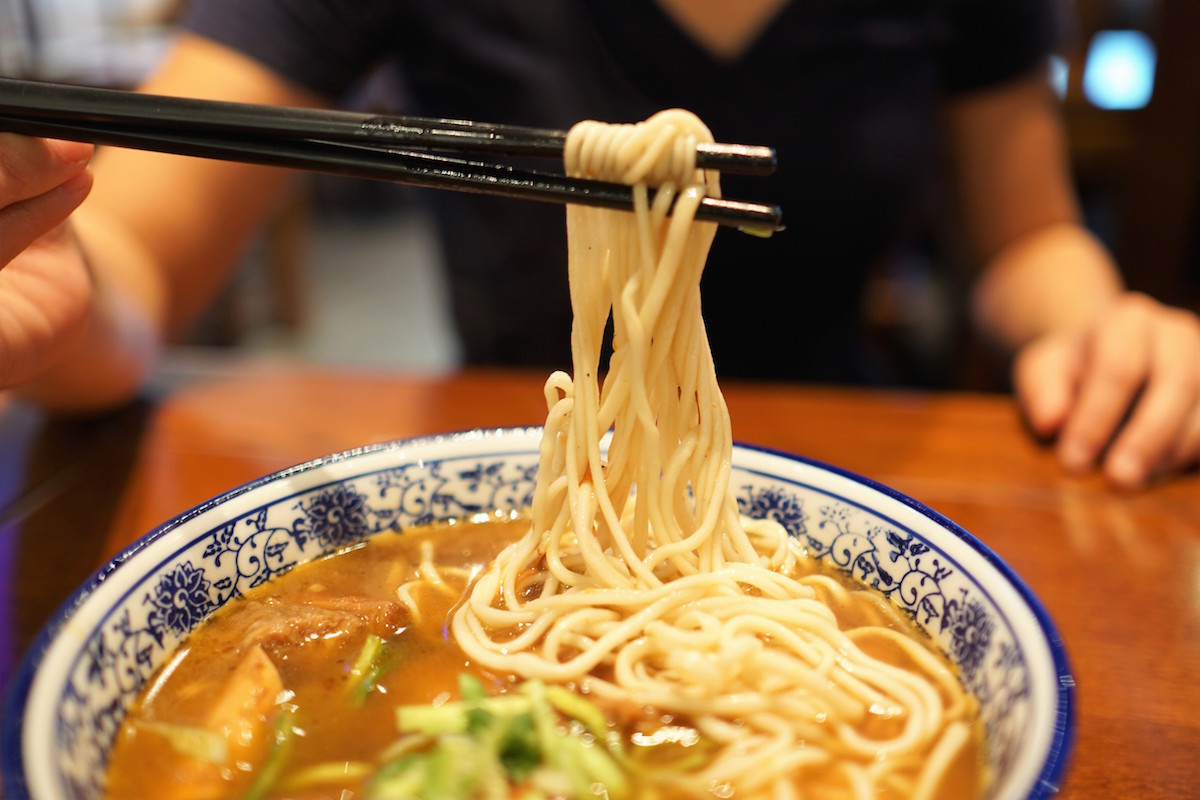 We recently stopped in for lunch and ordered the stewed beef ramen soup ($7.99, photo above) and a platter of stir-fried shrimp tossed with shaved noodles ($9.99, photo below). While talking with our server, we learned that patrons can even choose the noodle width they like best: thin, traditional style, "2" thin, leek leaf, medium wide or large wide. He recommended that we go with the traditional style for the beef noodle soup and order a thin broth alongside the shaved noodles, which tend to be dry.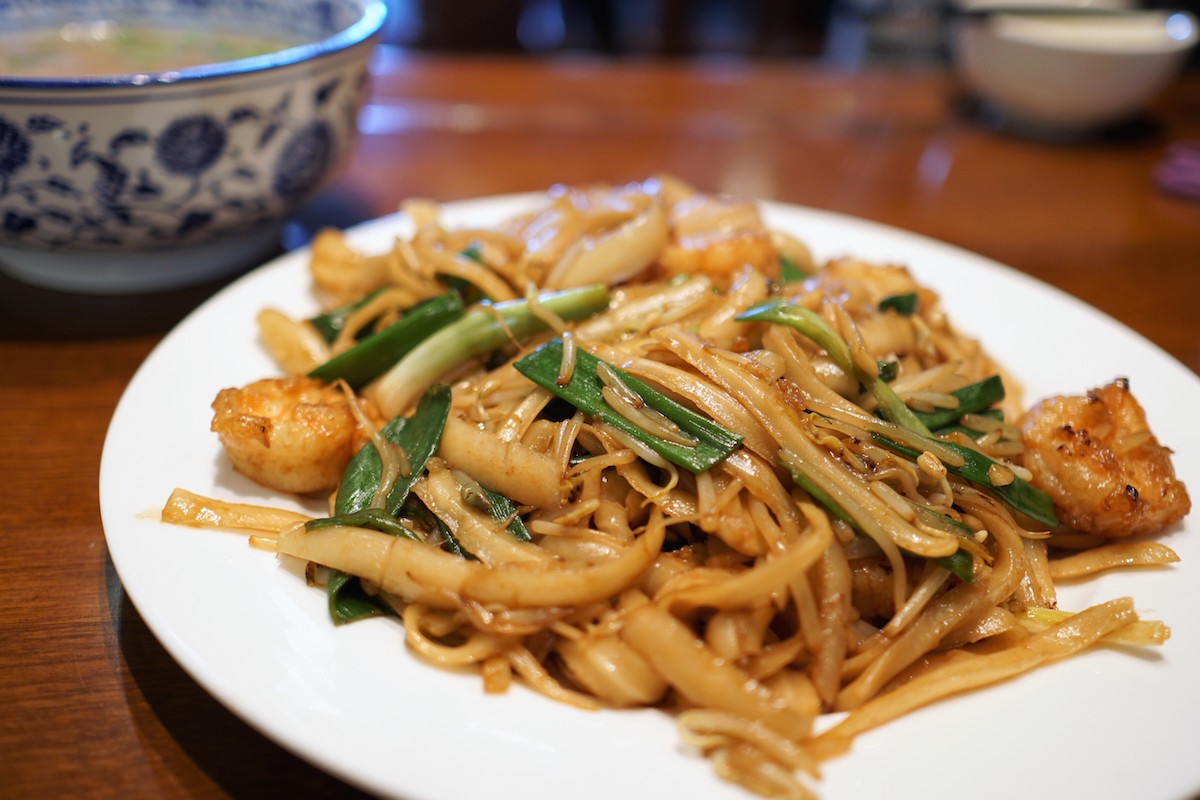 The steaming hot noodles came out just minutes later. It was a fascinating experience to watch our food being freshly prepared, from dough to savory presentation. The rich stewed beef broth, simmered for up to eight hours, had a bit of cumin that highlighted chunks of beef that bobbed among the noodles. The shrimp shaved noodles, tossed and coated in a delicious soy sauce, was a hefty portion ideal for family-style sharing.
Hand-pulled noodles made a noticeable difference in texture, and their slightly uneven thickness was evidence of handiwork by human hands. Dining at Kuen Noodle House was a reminder how Chinese cooking honors many details that we may take for granted. Even noodle making.
---
Kuen Noodle House, 9140A Bellaire Blvd. between S. Gessner & Ranchester, 281-888-9236
Hours: Sun. to Thurs. 11 am to 9 pm; Fri. and Sat. 11 am to 9:30 pm