Baking and butchering coincide at Cake & Bacon, a new wholesale spot now open at the corner of Fondren and South Braeswood. Husband-and-wife team Jeff and Sheryl Weinstock are supplying the Houston area with rich cured meats and baked goods daily at their newly opened, hidden-in-plain-sight facility. Their business partner, Max Torres, is the force behind the bakery aspect of Cake & Bacon.
Before opening Cake & Bacon, Jeff toned his butchering muscles at Black Hill Meats and Brennan's of Houston. Wife Sheryl is well versed in keeping several balls in the air: She's a top-producing real estate agent at John Daugherty Realtors. Max was the lead pastry chef at Weights and Measures, and an experienced sous chef.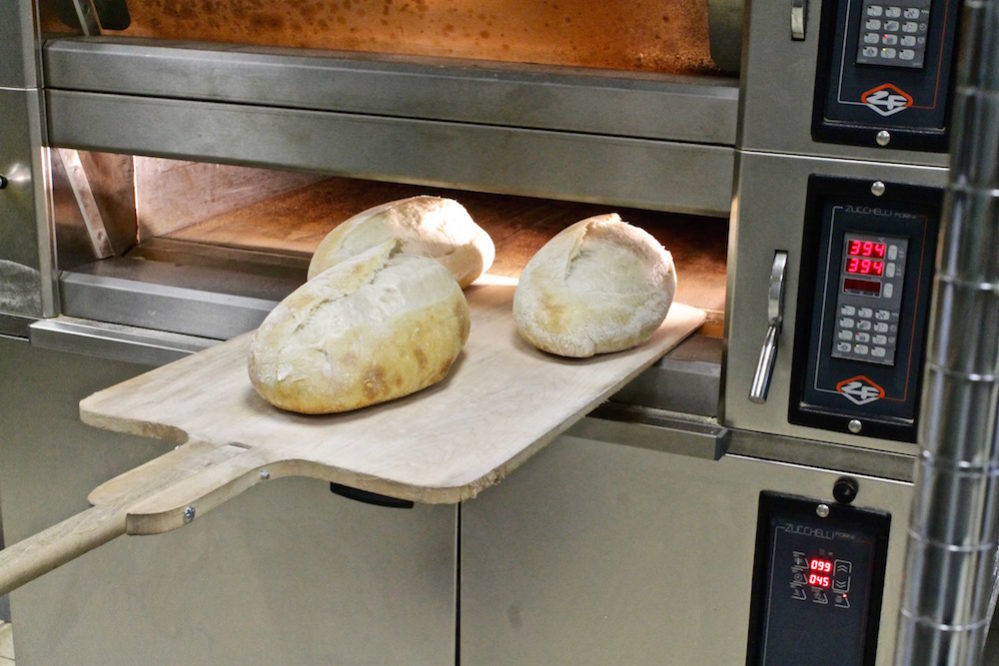 Earlier this week, we stopped in to get a taste of what exactly goes down at this bakehouse and butchery shop where the couple's passions are now a collaborative effort. On the Cake & Bacon website, the company describes itself as:
"…A SMALL WHOLESALE BAKEHOUSE AND BUTCHERY COMMISSARY THAT DELIVERS NO-LESS-THAN-PERFECT BREADS, PASTRIES, PIES, VIENNOISERIE, CHARCUTERIE, SAUSAGE, PASTURE-RAISED PRODUCTS, AND OUR PERSONAL FAVORITE – WHATEVER THE HELL WE WANT – FROM OUR FACILITY IN HOUSTON TO RESTAURANTS AND RETAILERS THROUGHOUT THE CITY."
Entering, we noted a team of people were hard at work prepping everything from hamburger buns to pasture-raised products. The inside of the facility is industrial, so you can see production, which for the curious buyer is always a perk. In one area you might see two men with knives breaking down a roasted pig, readying the hog for a restaurant on special order. Or, you might see an assembly line of charcuterie boards being finished, packed up and prepared for delivery to a Houston-area wine bar.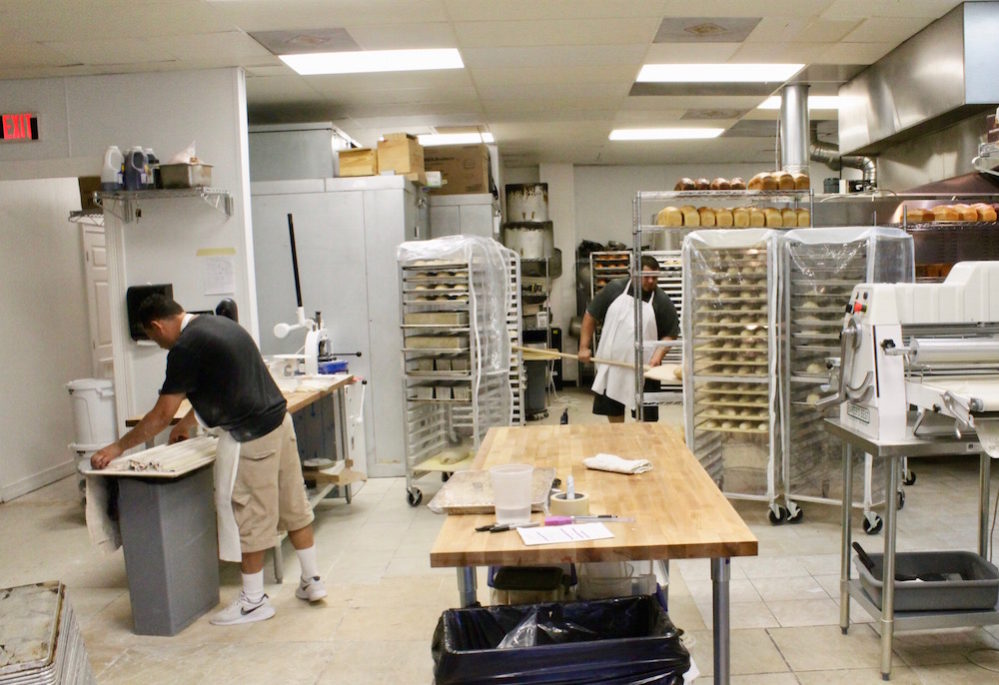 You can watch meats being cut and cured, and and baked goods ferried from oven to rack. Perfection is the standard at Cake & Bacon, where the company also touts that their products are without additives, preservatives and fillers. Perfection requires time, of courese, and meats sold here cure as long as 13 months. Acquiring most of their meat via Black Hill Ranch, Cake & Bacon prides themselves on using 100 percent Texas pasture-raised, animals from local distributors and ranchers.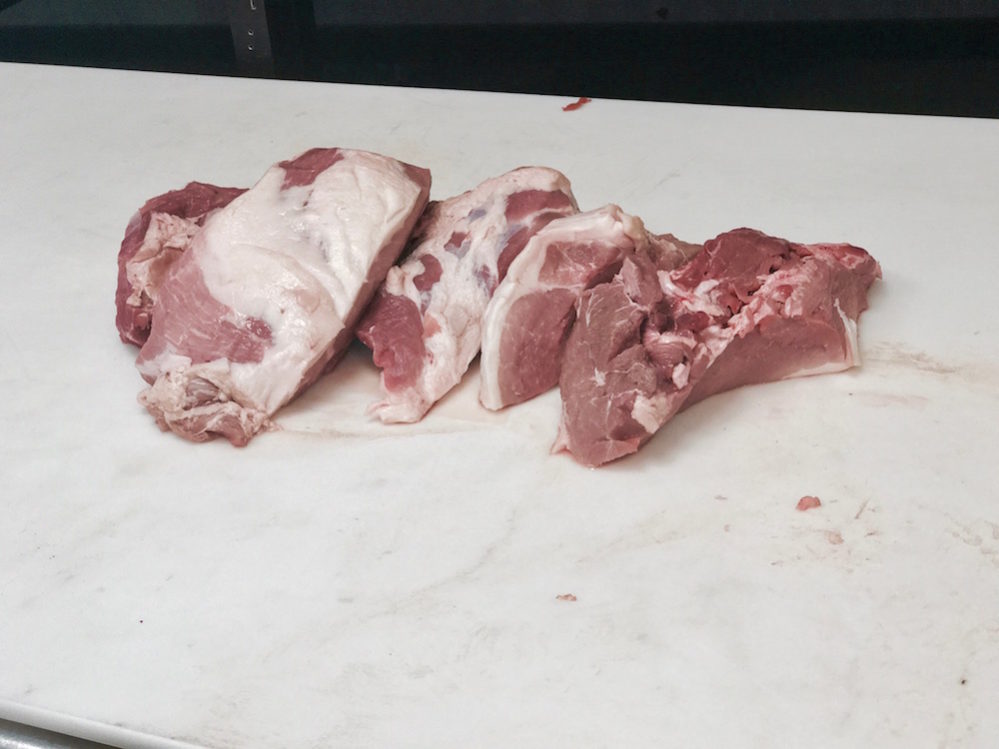 Baked goods are just as important as their meaty companions and include breads, pastries, pies and other assorted leavened choices. According to Cake & Bacon, their baked products are made with all-natural ingredients. Large loaves are baked, packaged and delivered to local restaurants and retailers, often before dawn. Items such as the cranberry loaf glisten majestically and look — you guessed it— prime for consumption. Other breads pop with grains and seeds and even pair with meats to form tantalizing filled combinations. Last but certainty not least, your sweet tooth is covered as the bakery produced a variety of tender scones and fruity Danish.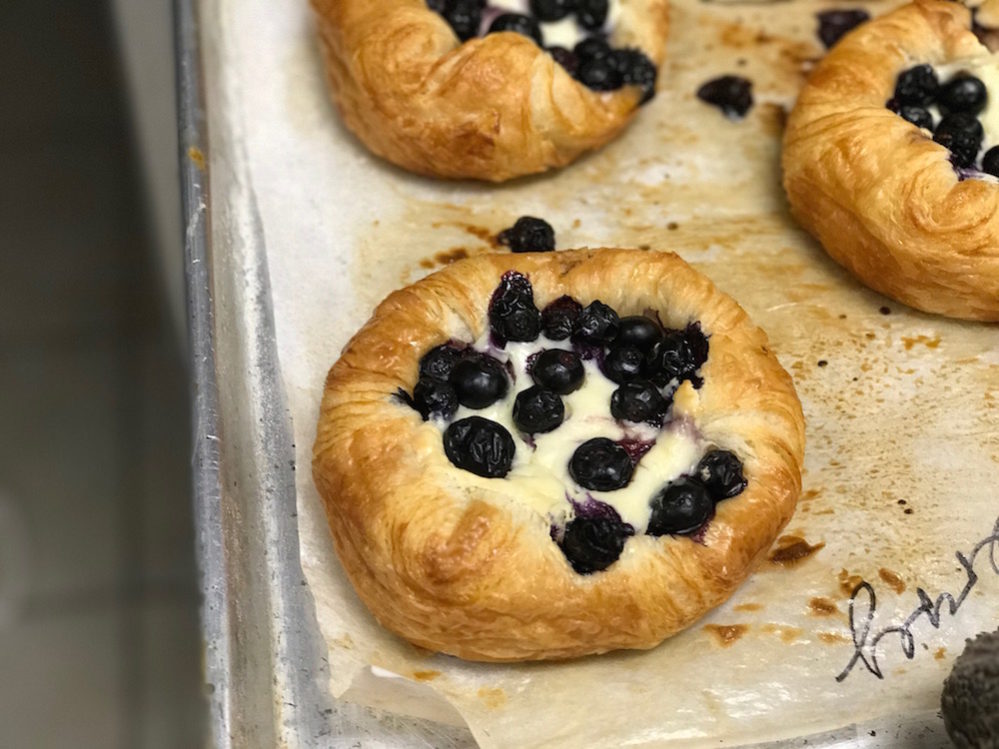 It is important to note that at this time, Cake & Bacon is strictly a wholesale supplier to select local retailers. In just 16 short weeks, the team has partnered and serviced restaurants and dining establishments in Montrose, Bellaire, The Heights and Richmond, Texas, so while you may not be able place independent, individual, orders, you can still enjoy what is offered at some of your local favorite dining spots around the city, from Liberty Kitchen, Dandelion Cafe and Brennan's of Houston to new local coffee shops, such as Retrospect Coffee Bar.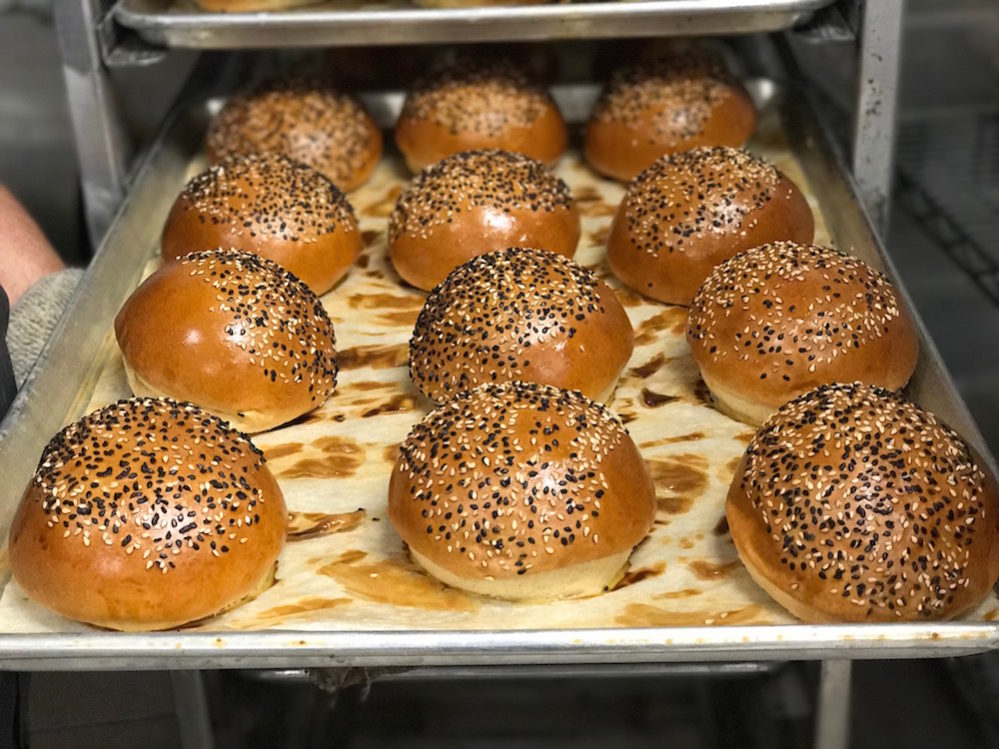 Cake & Bacon is small, but they are helping Houston restaurants serve artisan breads and specialty meats. Keep your eyes peeled for this brand listed on menus around town. We're hoping that at the right time, they'll open to the public, too.
---
Cake & Bacon cakeandbacon.com, 9600 Fondren #4B