Want to get fresh? It's (nearly) spring, it's (finally) patio weather, and tomorrow is St. Patrick's Day. Have some respect for the patron saint of Ireland and forego the overplayed – and downright gross – fake-green beer and try something zesty and leafy that goes down easily.
Last month, Ancho Reyes, the 90-year-old Mexico-based brand producing chile liqueur launched their new Ancho Reyes Verde product to the Texas market. After trying it recently at the Houston Livestock Show and Rodeo Barbecue Cook-Off, we were eager to see what seasonal drinks a few friends in the spirits industry could make using the new Verde edition.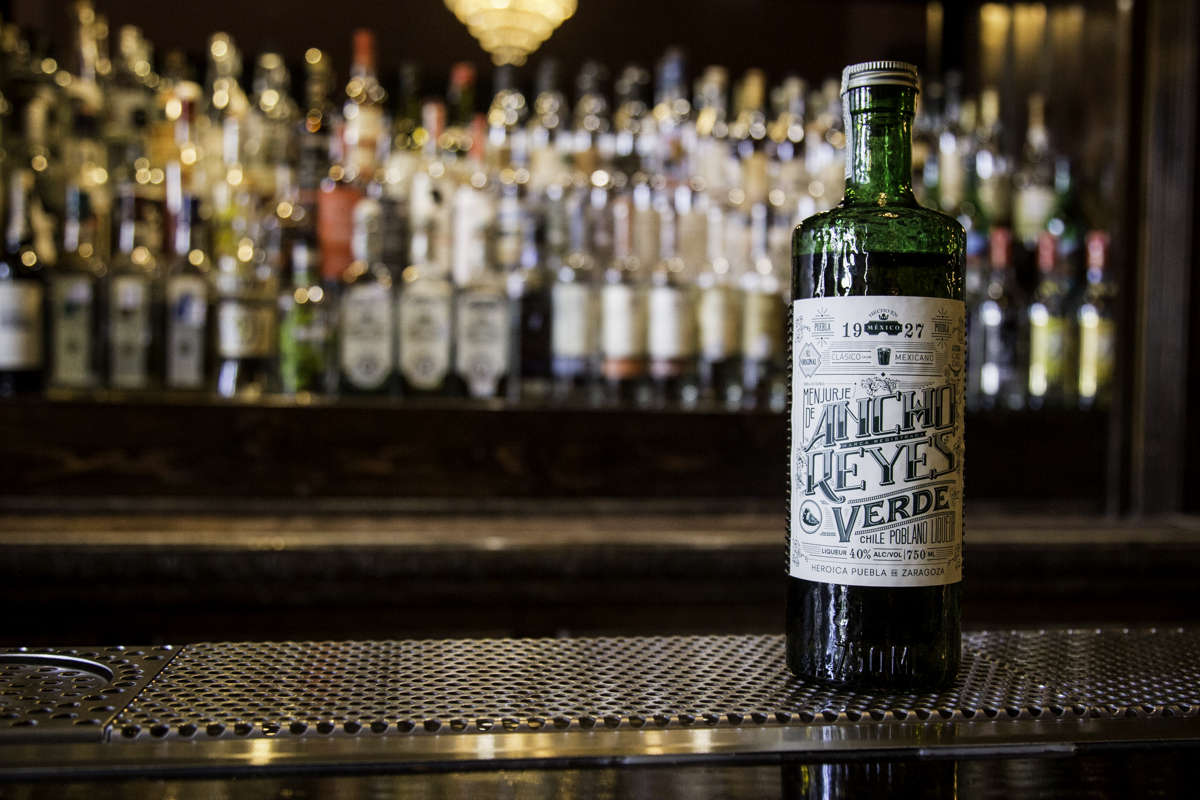 Kristine Nguyen of Captain Foxheart's Bad News Bar created a cocktail for us using tequila, vermouth and Ancho Reyes Verde that will appeal to fans of margaritas. The green Immigration Nation features Mexican and French spirits and will make you say ¡si, señor! in honor of Paddy himself. You'll want to throw back this patio pounder all the way through Cinco de Mayo, the Fourth of July and Bastille day too.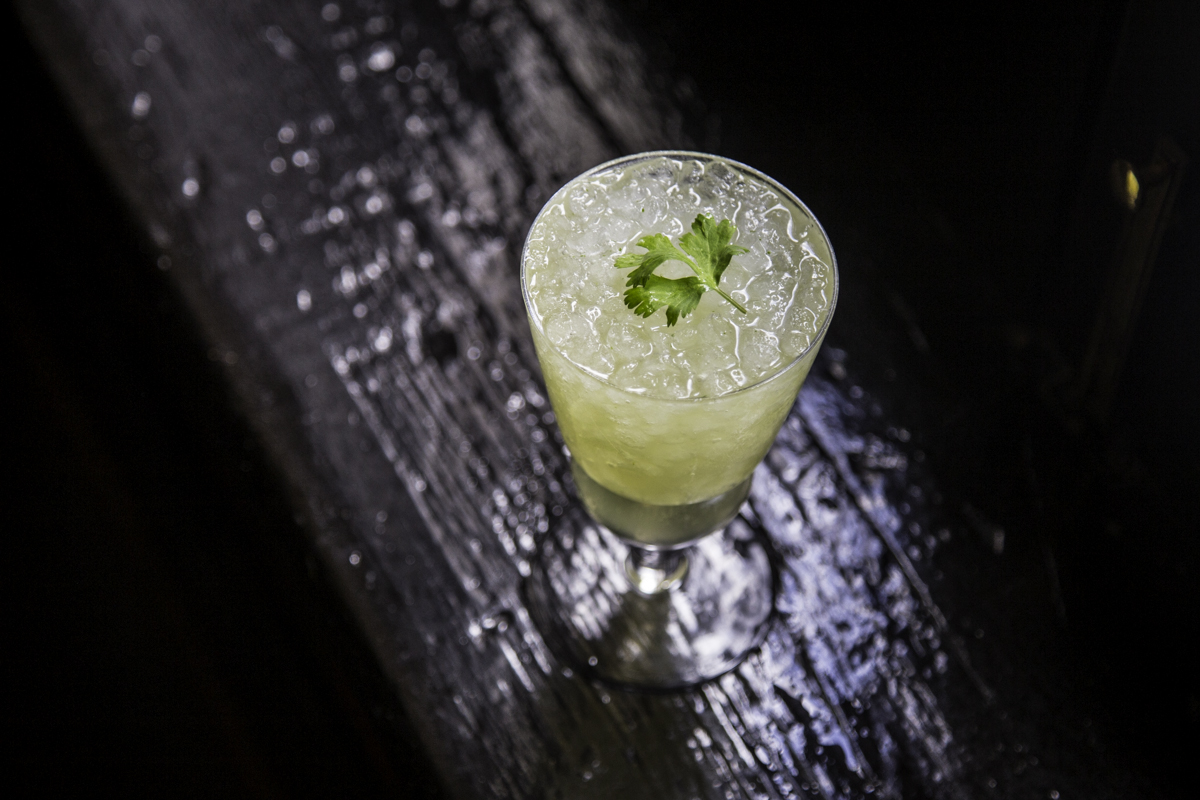 The Immigration Nation (photo above)

Recipe by Kristine Nguyen, Bad News Bar 
1 oz. tequila, such as Arette Blanco
¾ oz. Dolin dry vermouth
¾ oz. fresh lime juice
¾ oz. Ancho Reyes Verde liqueur
¼ oz. simple syrup
crushed ice
3-5 good sprigs of cilantro, save 1 for garnish
METHOD: In a shaker, combine all ingredients (except one sprig of cilantro) with ice and shake well. Strain over crushed ice and garnish with remaining cilantro.
---
And while it's not new to Texas, it is new to the staff here at My Table. We're talking about Chareau (pronounced cha-ROW) a liqueur from California that contains all Californian-grown ingredients such as spearmint, aloe vera, muskmelon and cucumber. If you like botanical and herbal spirits, you'll want to add Chareau to your home bar.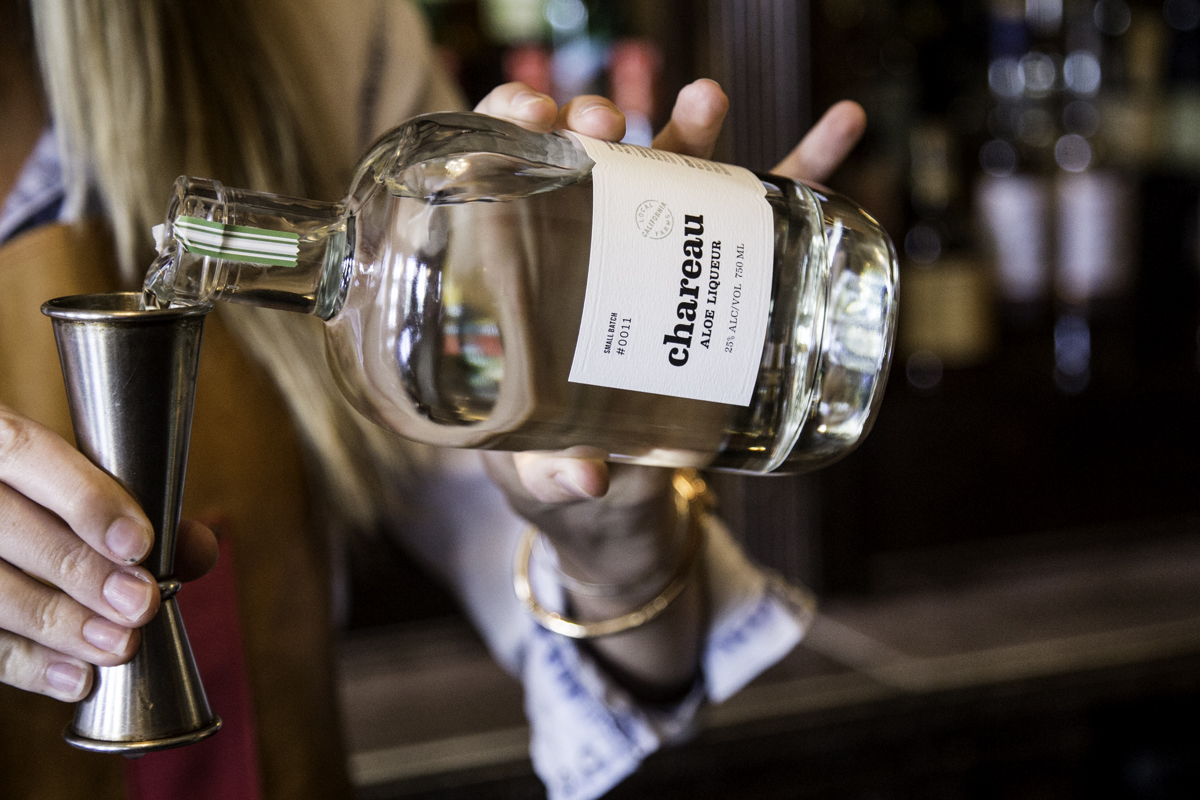 Spirits specialist Whitney Hobbs created a cocktail for us using Chareau and Ancho Reyes Verde. It was so refreshing and light, we deemed it "day spa booze." A drop of chlorophyll concentrate is added for two purposes: oxygenating the blood (which is said to give you energy and beat a hangover) and just to give this cocktail a fun, funky green kick in celebration of St. Patrick's day.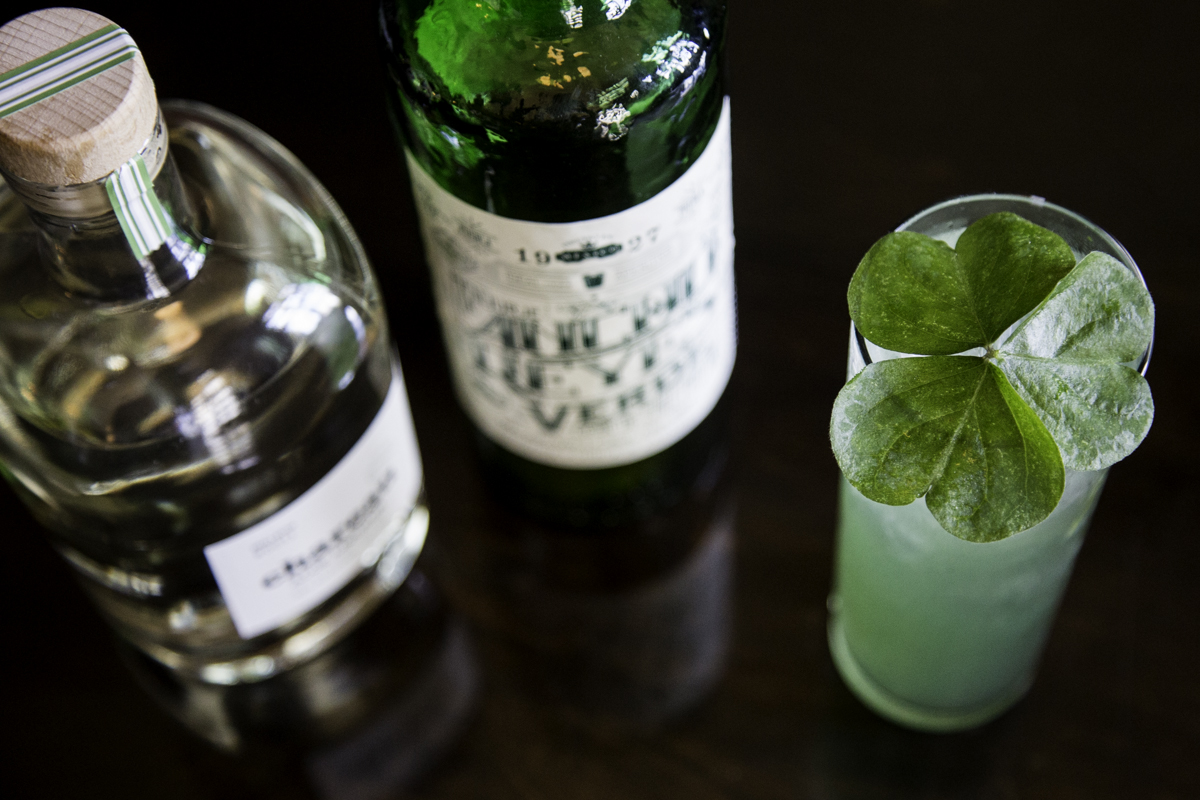 All Over the Clover (photo above)

Recipe by Whitney Hobbs, Chareau Brand Ambassador
1 1/2 oz. Chareau Aloe liqueur
¾ oz. Ancho Reyes Verde liqueur
1 oz. fresh-squeezed lime juice
½ oz. simple syrup
1 drop chlorophyll (be careful, it can stain)
3 slices cucumber
splash of Topo Chico
sprig of clover, for garnish
METHOD: In a shaker, combine Chareau, Ancho Reyes Verde, lime juice, simple syrup, chlorophyll and cucumber, and shake well with ice. Fill a collins glass with ice cubes, and strain shaker mix over ice. Top with Topo Chico, add clover from your lawn as a sassy nod to March 17, St. Patrick's day.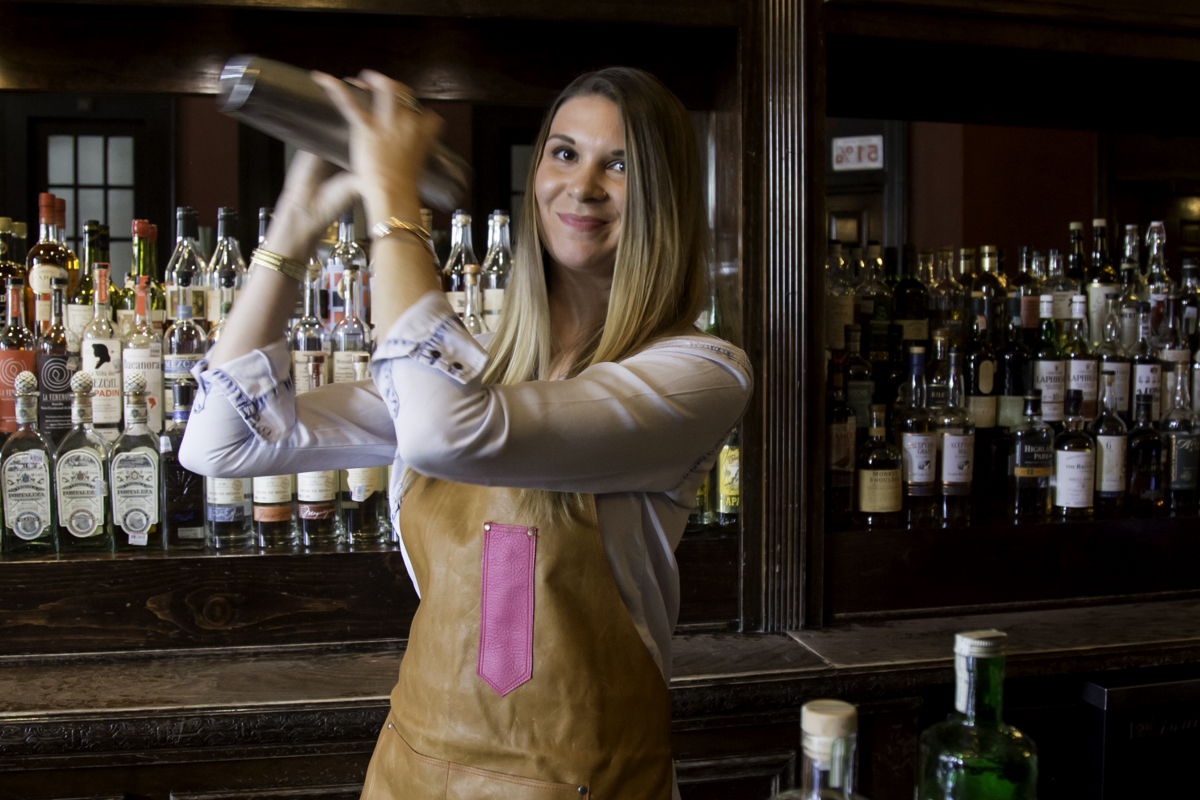 Looking for a great whiskey cocktail you can make for St. Patrick's Day? Check out

Sarah Troxell's

recipe for The Barrel Man's Daughter, here. 
---
BAD NEWS BAR 308 1/2 Main Street (upstairs), @badnewsbar
Hours: 5 pm to 2 am, daily