Consumer enthusiasm for tea service continues to grow. At Yauatcha, the Michelin-starred Galleria-area Chinese restaurant best known for its dim sum and artistic desserts, yum cha tea service is now rounding out the concept's offerings. And while a lavish meal of dim sum and cocktails at Yauatcha can add up, the yum cha menu is a steal.
Tea service at different upscale locations around town can cost upwards of $45. A Yauatcha, tea service is just $30 per person, and much more satisfying than finger sandwiches and dessert. (You can add-on sparkling wine or champagne for an additional $13 per glass to $360 per bottle if you're in the mood to throw down some extra cash.)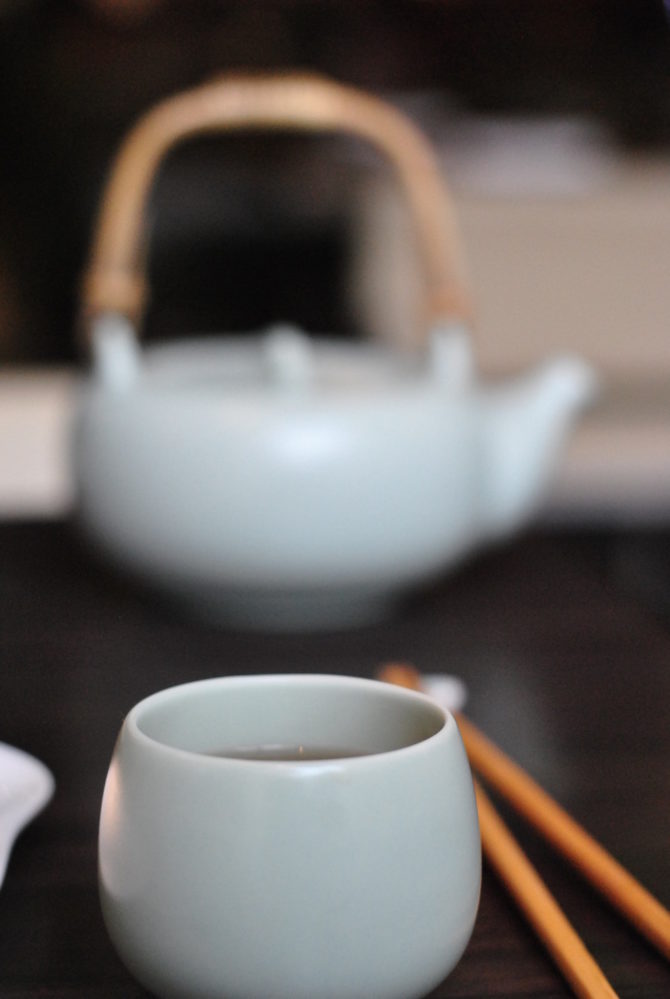 First, you'll pick your tea. My companion and I each got our own pot, having selected heirloom emerald green and organic Blue Mountain black tea with red grapefruit rinds.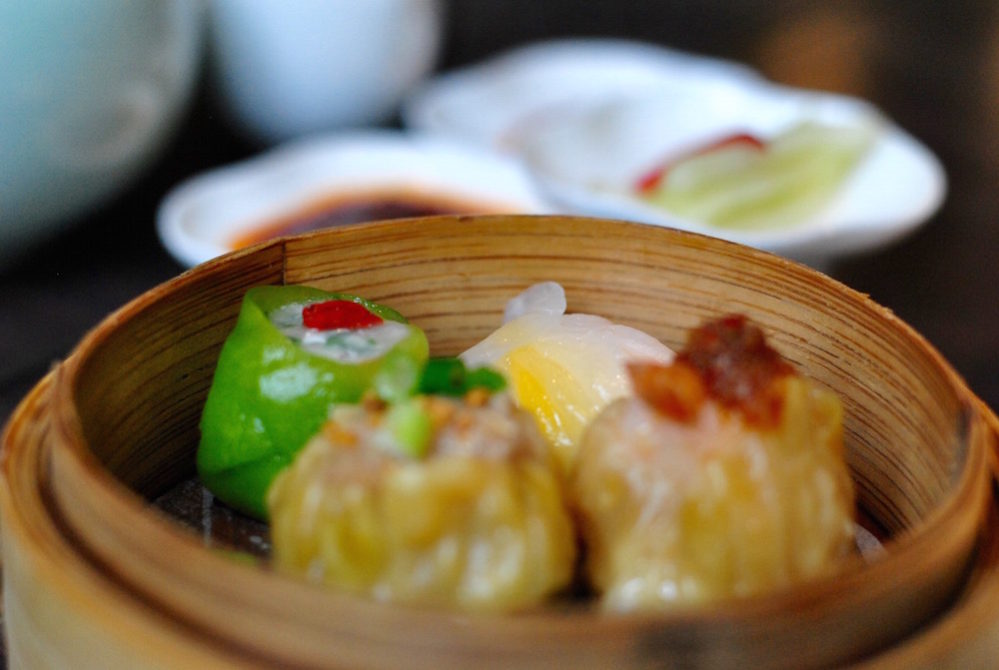 After a hot towel treatment to cleanse your fingers before your afternoon refreshment, a small steamer basket is presented, with four dim sum bites nestled together and crafted as if they were little gifts, ready to be unwrapped. Included are phoenix tail shrimp shui mai, pork and prawn shui mai, har gau, shrimp and a chive dumpling. (While we went for the regular yum cha menu, there is also a vegetarian menu to choose from if you're a meat-free diner.)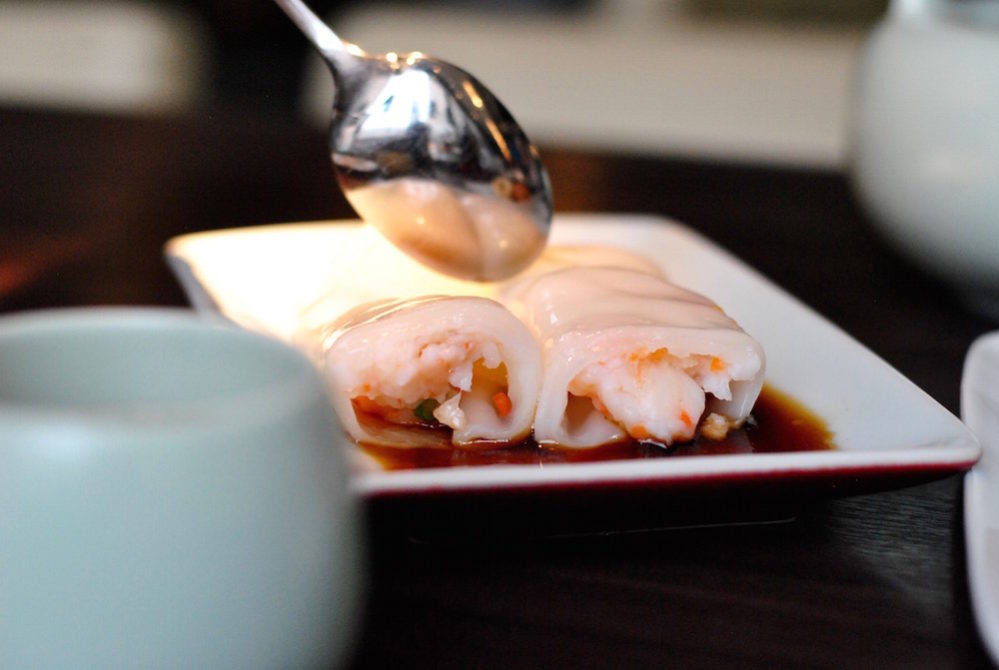 Shortly thereafter, a plate of shrimp and gai-lan cheung fun is on the table and doused in broth from a little pot. Luckily our server cut our cheung fun into six pieces for each of us so we didn't have to risk any slipping, sliding or sloshing on ourselves.
Prepare yourself for the cutest meat-filled fried dim sum to enter the scene. My companion and I were delighted by a tiny pumpkin-shaped puff pastry filled with roasted duck and crispy pork rousong and scallion puff, shown below. At this point I was personally fully satisfied and felt as if I had eaten a full meal — but I knew a little gem was waiting for me in the final course.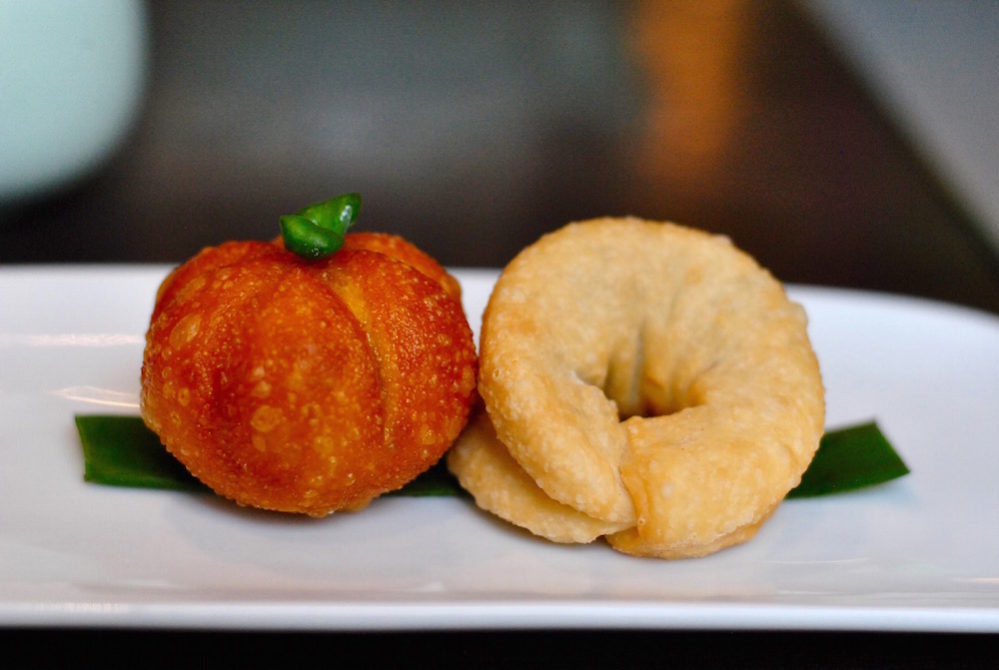 You can choose from either the famed tropical dome or raspberry delice desserts as your finale when dining on the yum cha menu.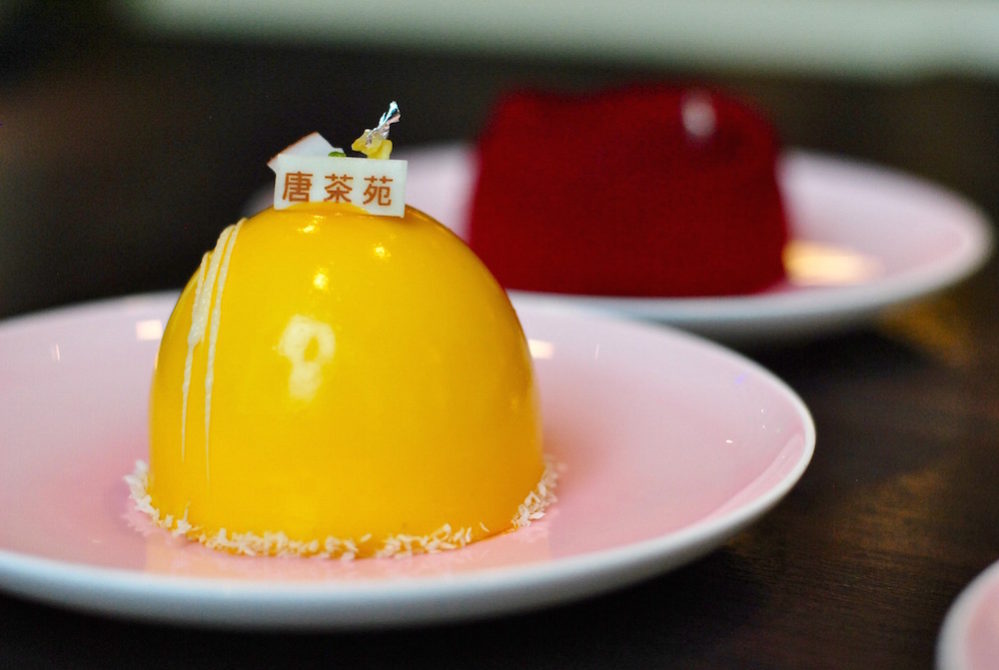 Yauatcha's yum cha menu is available Monday through Friday from 11 am to 4 pm. If you're looking to wow someone for a special occasion, need to unwind (or warm up on a blustery day) or if you're simply one who loves to try several different things for lunch, I highly recommend this option next time you're in the Galleria area.
---
Yauatcha, 5045 Westheimer at The Galleria in front of The Cheesecake Factory, 713-357-7588, yauatcha.com/houston
Hours: Sun. to Wed. 11 am-10 pm, Thurs. to Sat. 11 am-11 pm