Cochon555 returns to Houston this weekend, and you've probably seen posts about it all over social media. This year, the event is bigger and in a new location — Hughes Manor (2811 Washington Ave) — and showcases some of our favorite Houston chefs, five of whom happen to be competing.

Gosh. This is going to be tough, Houston. Luis Roger (BCN Taste & Tradition) is one of the most aspirational chefs in the city, while Bobby Matos (State of Grace) has developed a satisfying balance between upscale plating and comfort food. Felix Florez has what some might say is an advantage since he's both an entrepreneurial hog rancher (Black Hill Meats) and a restaurateur (Ritual) and has supplied hogs to the Cochon555 competition in years past. He's a legend when it comes to whole hog butchering and working with a spit.
Manabu Horiuchi, who wears the top toque at Kata Robata, has been host to Houston's Go Pig! Or Go Home competition. And finally, Monica Pope, a long-time advocate for sustainable food sources and iconic for her devotion to more healthful and better eating, presents an opportunity for a woman to take home the crown as the Queen of Porc.
Both consumers and judges are going to be wowed by what the competition brings to the table. This is a dream event if your idea of a solid Sunday evening is rubbing elbows with Houston's culinary community.
Besides the five chefs using five hogs to each make multiple tasting dishes, there are other goodies to sample, both as "starter tastes" and a sweet break from the savory plates filling the room. Check out what other friendly faces you'll see at this Sunday's event:

Feeling full yet? Wear your stretchy pants, because you'll be surrounded by great wines and sample pours of spirits and cocktails from participating vendors. We've been attending the event since it first came to Houston and suggest designating a sober driver or Über-ing to Cochon555 so that you can taste everything and not miss out on a single drop. You're not going to want to pass up "the third five" of Cochon555 – that is, the five winemakers at the event. And where there is wine, there is cheese. You've been warned.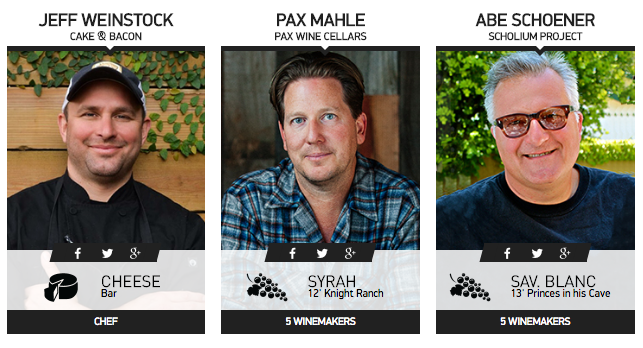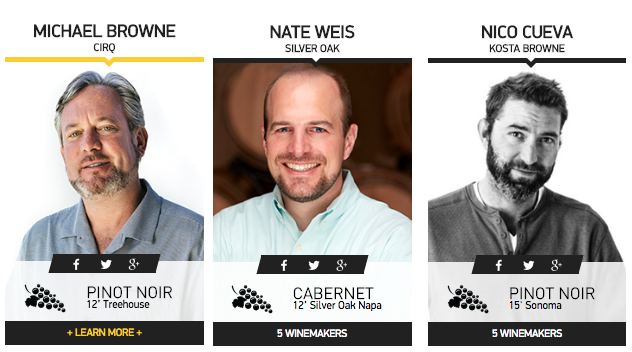 If you can't make the event on Sunday (Cochon555 tickets are $125 for general admission at 5 pm, $200 for VIP admission at 4 pm; tickets are expected to sell out) but still want a taste of the experiences, check out the Saturday night charity dinner, featuring chefs David Cordua and Philippe Gaston, Brandon Silva and Gabe Medina. (Tickets, $125 each, can be found here.) If you're looking for an extraordinary weekend of stuffing yourself silly, check out the new super limited Bespoke option that is $400 per person and includes both Saturday's dinner and early access to Sunday's competition. These charity events raise money for Piggy Bank, an organization committed to making healthful, heritage pork profitable and possible for farmers to raise and consumers to eat.
We'll be at Cochon555 on Sunday and hope to see you there, too, congratulating the 2017 King or Queen of Porc.
---
For Cochon555 2016 coverage, click here. Click here to see who won Cochon555 in 2015.