With Houston's endless hot summer already in full swing, what better way to chill out than with succulent lobster salad on a buttery fresh-baked bun? This quintessential summer sandwich will have you daydreaming of Maine while munching away in Houston.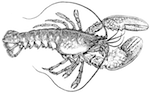 STRIP HOUSE, 1200 McKinney, 713-659-6000, striphousehouston.com
Strip House uses fresh Maine lobster tossed in a lemon Dijon dressing, served on a classic buttermilk "hot dog" bun. Topped with sliced avocado and accompanied by fingerling potato chips, this makes for a delicious summer dinner. Price: $23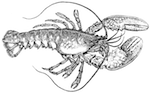 BACKSTREET CAFE, 1103 S. Shepherd, 713-521-2239, backstreetcafe.net
Backstreet serves a crispy lobster sandwich composed of fried lobster on a toasted brioche bun. It's finished off with bacon, tomato, arugula, spicy onion rings and red pepper remoulade with a side of potato salad. Price: $14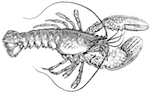 TRINITI, 2815 S. Shepherd, 713-527-9090, trinitirestaurant.com
This modern take on the classic lobster roll (above) features lobster on a ciabatta roll with tarragon aioli and root vegetable kimchee. Price: $16
Lobster Rolls with a Twist
For those of us who prefer a tortilla to the standard bun, here are two lobster tacos: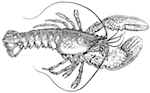 HUGO'S, 1600 Westheimer, 713-524-7744, hugosrestaurant.net
Hugo's offers a small lobster taco on their entremeses (small plates) menu. A handmade corn tortilla topped with black beans, lobster, pico de gallo and avocado makes this a luxurious treat. However, there's only one, and it's pretty small. Make this an appetizer or order an additional small plate to make a meal. Price: $9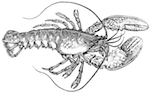 LA FISHERIA, 4705 Inker, 713-802-1712, lafisheria.mx
The lobster and bean taco at La Fisheria (below) was inspired by local fishermen in Baja, Mexico, who catch their lobster, grill it, wrap it up in a tortilla and add beans. At La Fisheria ingredients include a flour tortilla, refried black beans, confit lobster in duck fat, cream cheese, pickled cabbage and pickled red onions. Price: $7.50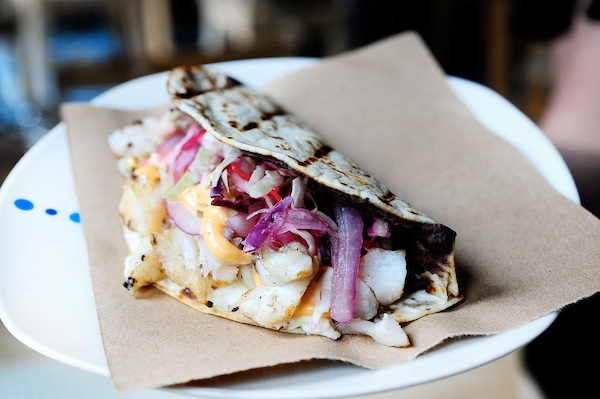 Catering to our Craving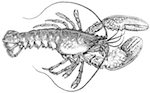 Catering by Culinaire, which was founded in 2000 by chef Barbara McKnight, offers two takes on lobster rolls on the catering menu:
~ Lobster sliders: These are basically a small version of classic lobster rolls. Chilled poached Maine lobster is gently blended with homemade mayonnaise and served on soft brioche buns. McKnight likes to serve these with a selection of California Chardonnays at a large and splashy wine-tasting event.
~ Lobster rolls: "I concocted these for Father's Day for my husband, Lance,"says McKnight. She dresses poached lobster with a preserved Meyer lemon-chile aioli and serves them with avocado on toasted artisan hot dog buns. Available by special request.