Poke (pronounced "PO-keh") has existed in Hawaii for ages, and many Houstonians know it from sushi restaurants. Now Houston is finally getting a taste of this beloved fish salad as the centerpiece at various pop-ups and new local spots that have taken over Houston.
Ono Poke at 607 Richmond at the former Bowl Cafe building has received a favorable reception so far, embracing the classic Hawaiian version as well as unique spin-offs of the dish. Headed by Patrick Lam, Frederic Lam and Jim Nguyen, their concept excels at providing fresh, flavorful seafood including tuna, salmon, yellowtail and white shrimp as the main focus for each bowl.
Customizing a bowl is simple. Choose a fish, a grain (white rice, brown rice, chips or none), smatterings of toppings such as seaweed, furikake (dry Japanese seasoning), masago (capelin fish roe), red chili flakes, crushed hot Cheetos (and more!) and a sauce. The sauce is what really elevates the fish flavor and ties all the ingredients of the bowl together. Choices range from a citrusy ono taste to the classic shoyu (sesame oil, soy sauce and other house ingredients). Feel free to play around with whatever tickles your palate.
We came in recently for lunch to discover what Ono Poke has to offer. The menu also has a list of house bowls available to give customers an idea of what combinations of flavors and ingredients work brilliantly. We opted to try the namesake Ono Poke and Spicy Salmon bowls: regular sizes are $10.50 (three scoops of fish), while large sizes are $11.95 (four scoops).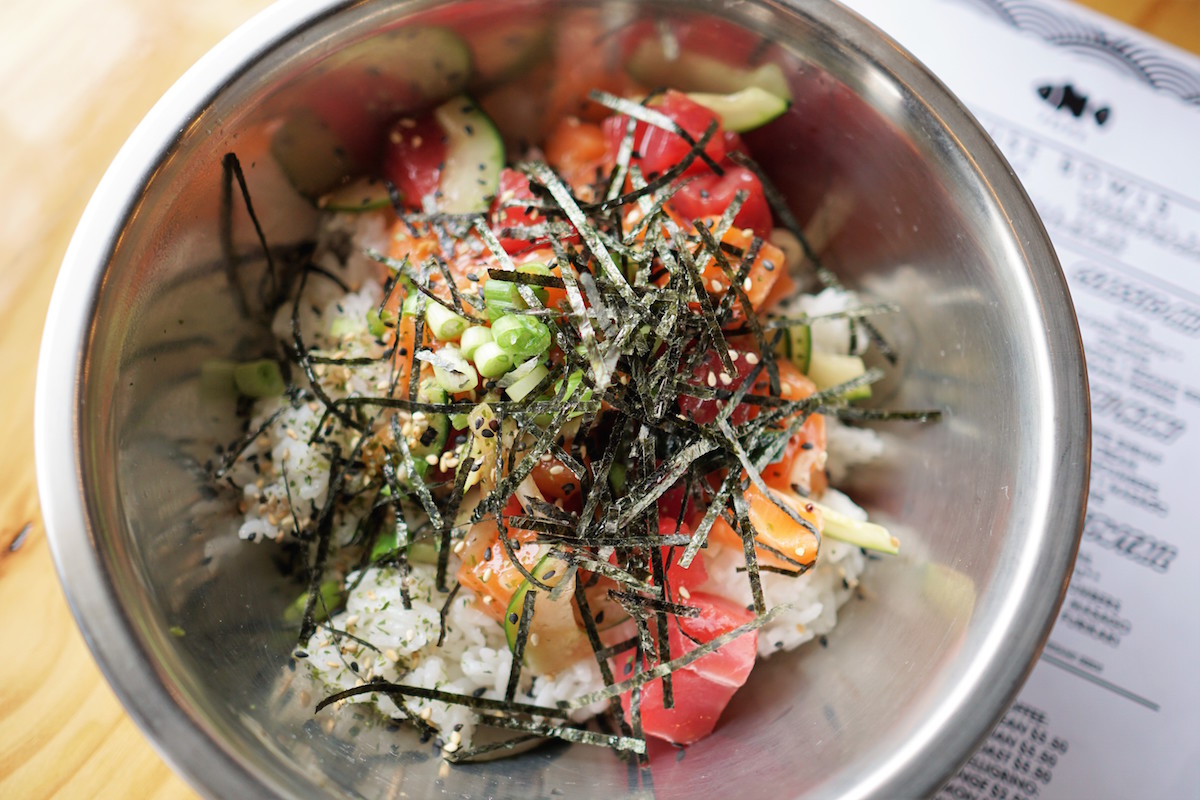 Both bowls were crafted over beds of plump sushi rice. The Ono Poke (photo above) showcases a mixture of soft, supple salmon and ahi tuna glazed in the ono sauce and topped with seaweed flakes, cucumbers and green onions. The classic shoyu sauce represents the most traditional taste, but this ono sauce carries a refreshing sweetness that makes the fish flavors really stand out. The Spicy Mayo bowl (photo below) is a fiery yet creamy masterpiece of cubed salmon sprinkled with hot Cheetos for crunchy texture.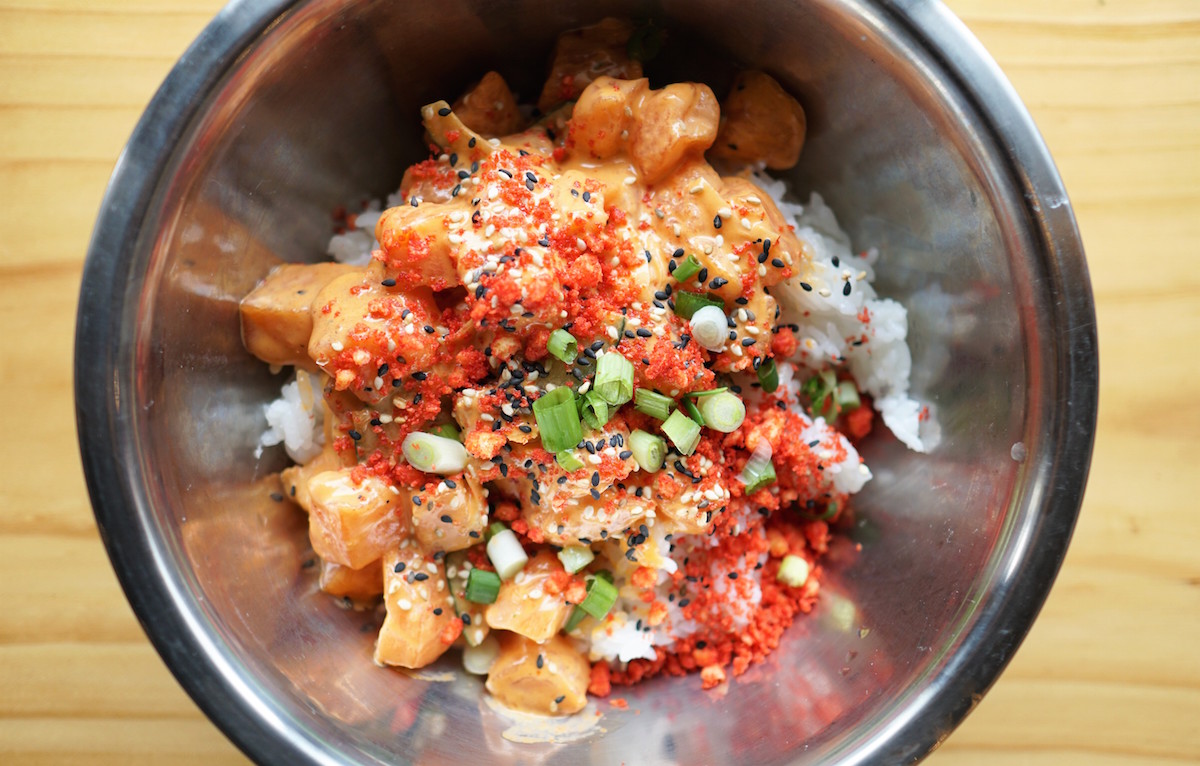 One of the appealing aspects of poke is its celebration of fish in a non-pretentious way. By promoting extraordinarily fresh fish quality and using sauce to highlight rather than mask the seafood's flavor, this dish's simplicity can satisfy any person's particular palate. Cheers to Ono Poke and what they're doing to give poke a big name in Houston.
---
Ono Poke, 607 Richmond Ave. about 4 blocks east of Montrose, 832-123-4567
Hours: Mon. to Sun. 11 am to 9 pm