Houston restaurants open at such a rapid clip that I struggle to make it back to my "go-to" places often enough. So when I heard that Shade was celebrating its 10th summer in its historic Heights neighborhood with the announcement of a new duo of executive chefs and new menu items, I couldn't wait to return.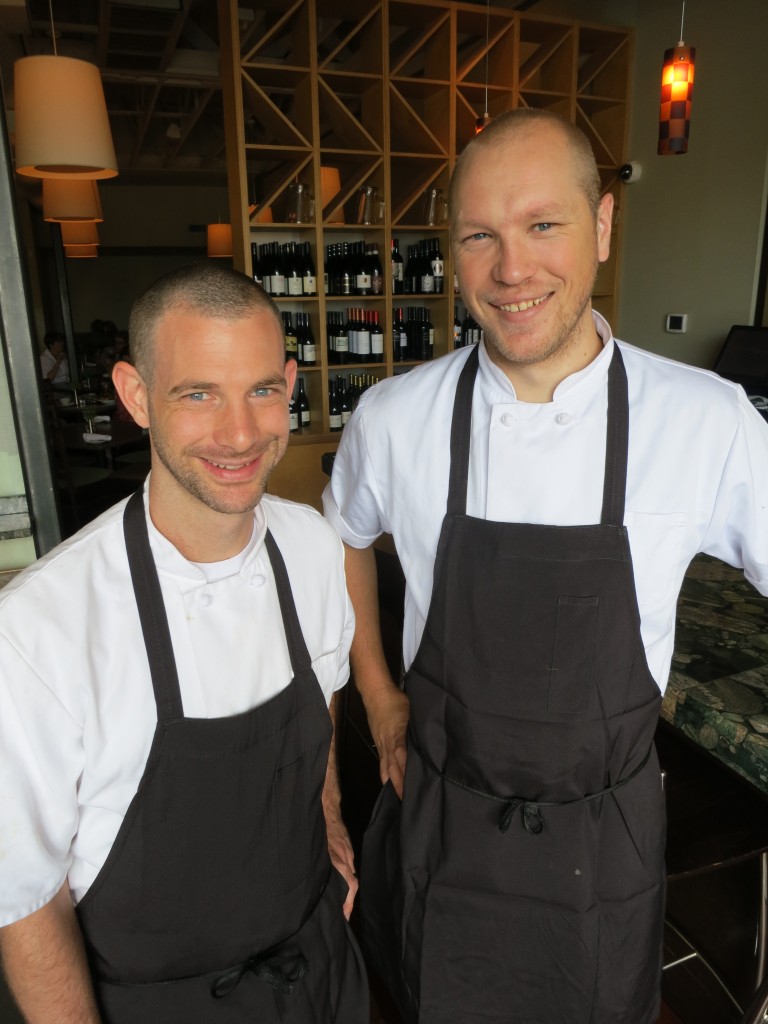 Along with several other writers who recently attended a media dinner at Shade to celebrate its anniversary, I found myself reminiscing about what a pioneer chef/owner Claire Smith had been in the Houston restaurant scene. She opened the original Daily Review Cafe on W. Lamar — pretty much in the middle of nowhere in a neighborhood that was, um, "in transition" — in 1994. People were delighted by her sophisticated take on comfort food, most notably her chicken pot pie.
I also thought about what Smith accomplished by opening Shade in 2003, at a time when the fine dining scene in the Heights was virtually non-existent. By having an in-house "private club," guests could enjoy cocktails and wine while dining in the "dry" Heights, thus paving the way for so many other restaurants, such as Down House and Coltivare.
Smith was an early winner of My Table's Houston Culinary Awards, taking home the award for Up-and-Coming Chef of the Year in 1997 (the very first year of the awards program) and Restaurateur of the Year in 2004. Then in 2009, she opened Canopy on Montrose and continued to create distinctively American cuisine that reflected her classic culinary training and Gulf Coast heritage. These days you'll also find Shade/Canopy's prepared foods at Urban Harvest's farmers' market on Eastside on the weekend.
Smith's commitment to seasonal, fresh cuisine might have come early for Houston, but it has not wavered. She recently promoted chefs Gregg Beebe (photo above at left) and Kent Domas (photo above at right) to co-executive chef roles at Shade. Kent had been working alongside Smith in the kitchen at Canopy in its early days while Gregg had been serving as chef de cuisine at Shade. "Gregg and Kent have complementary cooking styles that I realized would work well at Shade," said Smith. "In the few months that they've been working together, they have truly become the culinary face of the restaurant."
The result of the chef collaboration has been a number of new menu items including a refreshing swordfish ceviche (photo at top) with fish marinated in a citrus vinaigrette served with sliced avocado, hearts of palm, a drizzle of olive oil and a sprinkle of Fresno chili. The trio of grilled grass-fed lamb (photo below) from Black Hill Meats featuring a chop, a leg and a Moroccan merguez-style sausage with plenty of smoky paprika is also new to the menu. I don't normally gravitate to lamb-centric dishes, but I would happily order this trio again. It's served with saffron-lemon couscous, almond green beans and currant sauce.
Don't worry, Smith's well-loved desserts, such as the coconut cream pie with its delicate hazelnut shortbread crust, remain on the menu. New for me were the decadently rich donut holes with a maple pastry cream, almond praline and vanilla bean ice cream.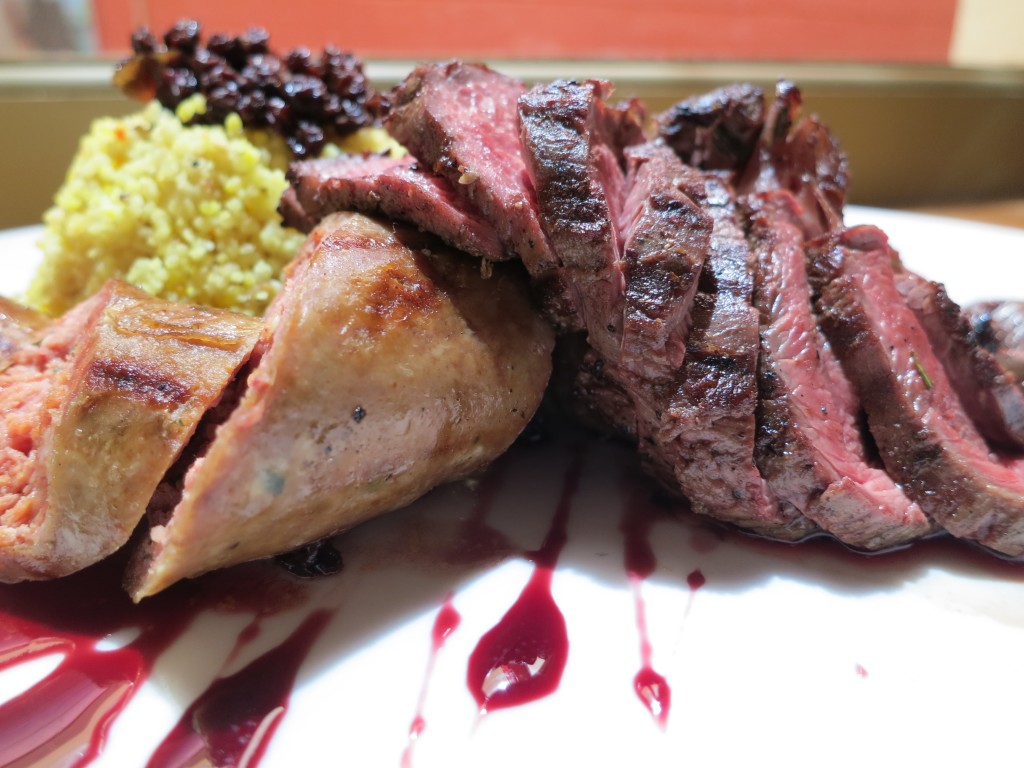 Also of note are the efforts of beverage director Summer Sepeda, who provides fantastic pairings from a very nice and nicely affordable global wine list. And there are killer cocktails like the "19th Street Fizz" – a flute of Cava jazzed up with a bit of lemoncello, Domain Canton Ginger and a dash of Peychauds.
With the help of husband Russell Murrell, Smith remains busy heading up both restaurants along with plenty of catering gigs and an interesting project on the horizon (it involves Canopy, but that's all I can say now). We're just glad the Rice University art history grad who attended culinary school in California and honed her craft in San Francisco returned to Houston to help us all eat and drink better for the past decade.
---
Shade, 250 W. 19th Street, 713-863-7500, shadeandcanopy.com