To all the students bravely pushing through hours of studying – it's time to slam your books shut and enjoy a bit of spring break. Houston's food and drink scene awaits you, and we've compiled a short list to help you enjoy some fun culinary adventures. 
1. For dessert in cute, elegant vibes:
Tinys Milk & Cookies
3636 Rice Blvd., 713-352-3086, tinyboxwoods.com/tinys-milk-and-cookies
Tinys (photo at top) holds a reputation for absolutely sublime chocolate chip cookies – slightly crispy on the outside edges, melt-in-your-mouth soft on the inside. Dunk your cookie in a glass of milk or crumble it up in one of their house-made ice cream flavors. Don't forget to pose for a photo by the adorable pale blue barn door.
2. For a taste of the sea:
Ono Poke
607 Richmond, 832-831-9453, onopokehouston.com
Ono Poke serves up hefty portions of lean seafood protein (salmon, tuna and more) on beds of plump rice, then drizzled with a choice of sauces infused with Asian flavors. The fish tastes like it's been plucked right out of the ocean, it's that fresh.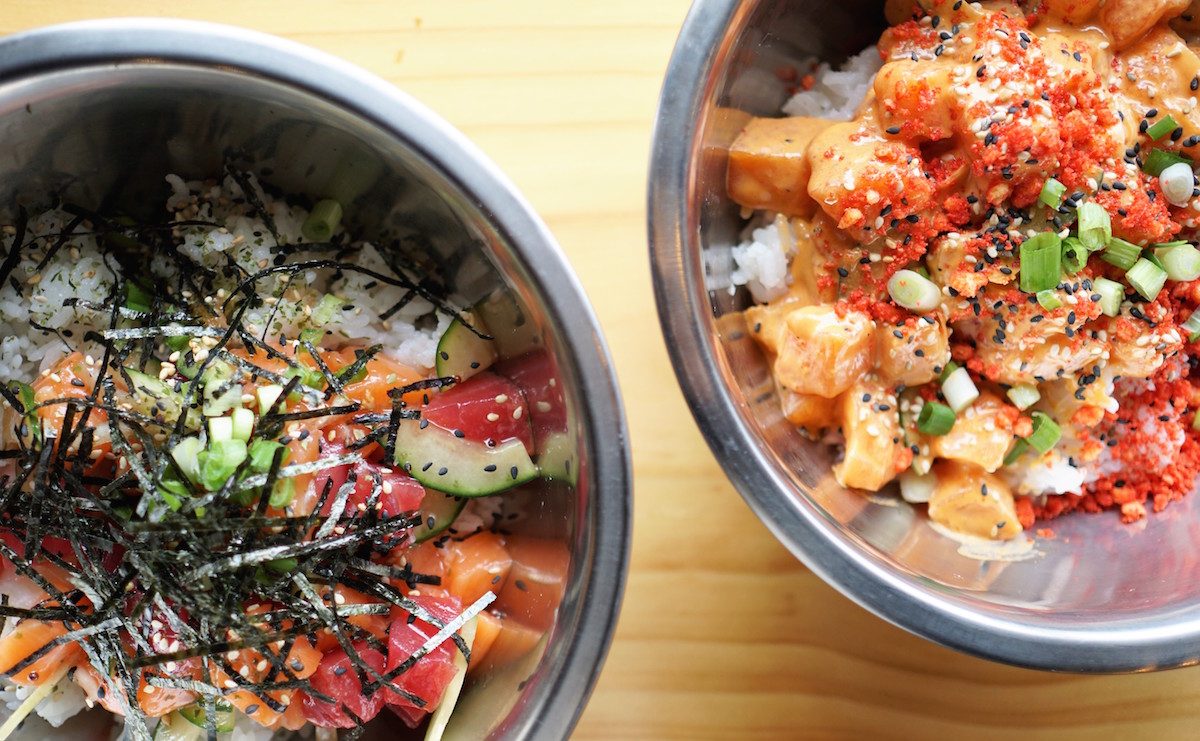 3. For a unique dessert:
Nu Ice & Drinks
9889 Bellaire Blvd. (and other location), 713-771-7771
This cafe offers a wide variety of specialty frozen boba drinks, teas and smoothies as well as platters of snow shaved ice – layered sheets of ice soft enough to scoop like ice cream. You can play around with flavors, such as matcha, chocolate, mango and strawberry. Then choose a size (hill or mountain) and some toppings (mochi, fruit, rainbow jelly, etc.). It's a fun dessert to demolish with friends. There are two local locations – one in Chinatown on Bellaire Boulevard, one on Westheimer. For more shaved ice and cool treats, click here.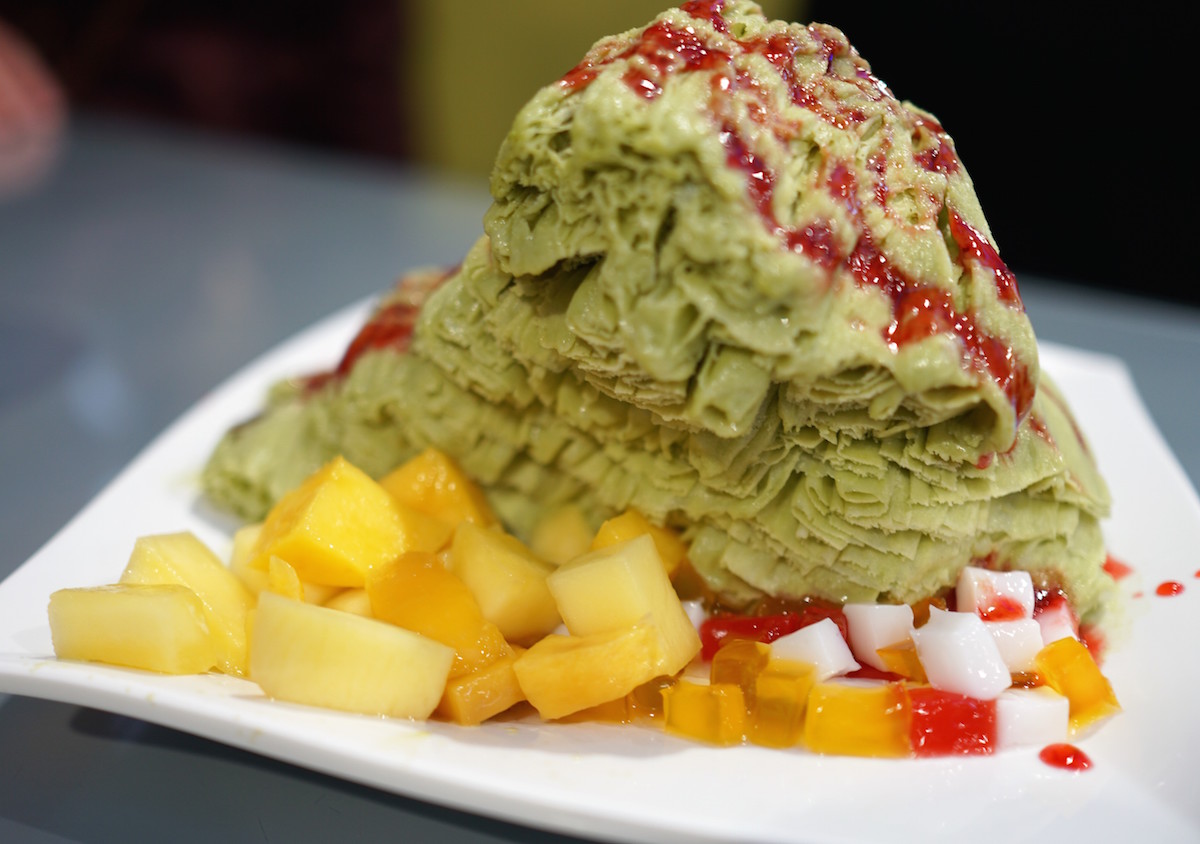 4. For a healthful meal or snack:
Juice Girl
238 W. 19th (and other location), 713-478-7486, txjuicegirl.com
Acai berries, a superfood found in the forests of Brazil, contain numerous nutrients and exude a sweet, slightly musky taste. Juice Girl blends them with banana, almond milk and berries for a smooth concoction topped with crumbled Everything Bar from Sinfull Bakery and sprinkles of healthful edibles, ranging from chia seeds to cacao nibs.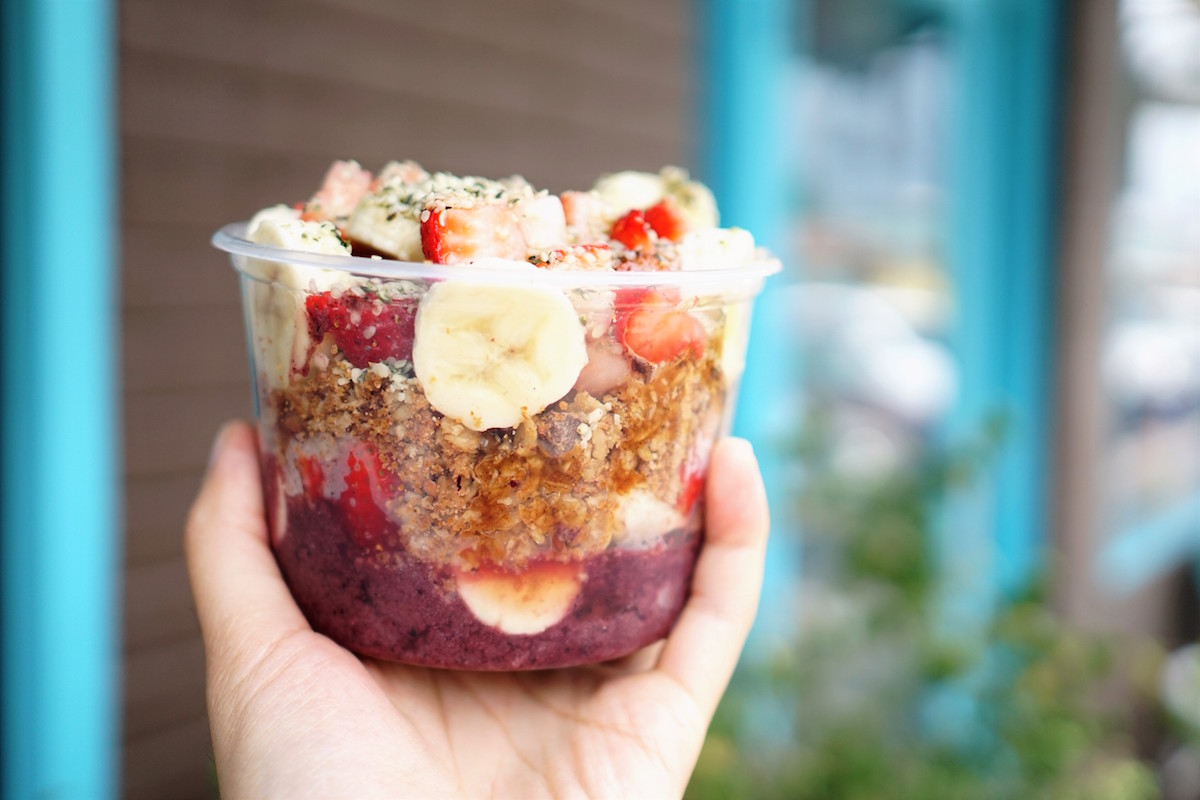 5. For exploring Houston's diverse ethnic food scene:
Afandim Restaurant
9126 Bellaire Blvd., 281-888-5597
Afandim Restaurant in Chinatown features cuisine from the Uyghur people who hail from the Xinjiang province in northwest China. The food marries Middle Eastern and Chinese flavors, and at Afandim you'll find tasty braised lamb shank, rice pilafs and house-made wide noodles crowned with stir-fried chicken.